When Jeff Williams took the CRO job at FireEye in 2010, he knew there was work to be done. "We were ground zero," he says. "Zero revenue, no go-to-market strategy."
One of his first decisions was to hire Christina Foley to lead the commercial sales business. Williams and Foley previously worked together at IronPort, which was eventually acquired by Cisco. After years of working side by side, they took their learnings and put their playbook in place at FireEye.
Two years later, FireEye was one of the most successful IPOs of 2013.
In this infographic, Foley and Williams outline the journey they took from pre-revenue to IPO and beyond. For an extensive look at how they did it, check out our free ebook: The Zero to $1 Billion Playbook (eBook).
And for more insights from this dynamic duo, see below: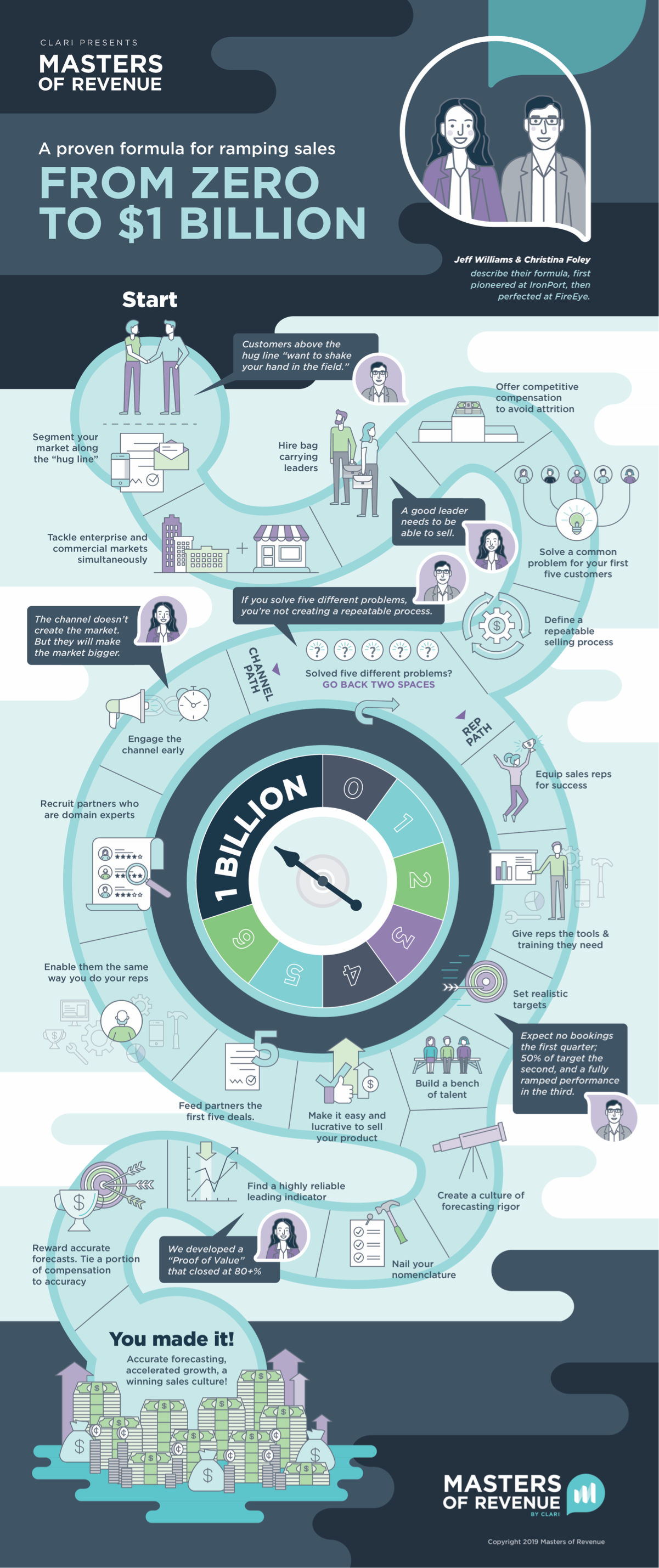 Visit our Masters of Revenue page for more content from the best in the business.