Culture isn't just one aspect of the game. It is the game. — Louis V. Gerstner Jr., Former CEO of IBM
What makes for a great company culture? There's no one-size-fits-all template, but these days everyone seems to agree that creating one is very important. Some companies have even taken to hiring a Chief Culture Officer. Despite today's metric-driven organizations, culture is one area that still seems somewhat ambiguous and elusive. However, to build a successful sales team, approaching culture with intentionality is critical.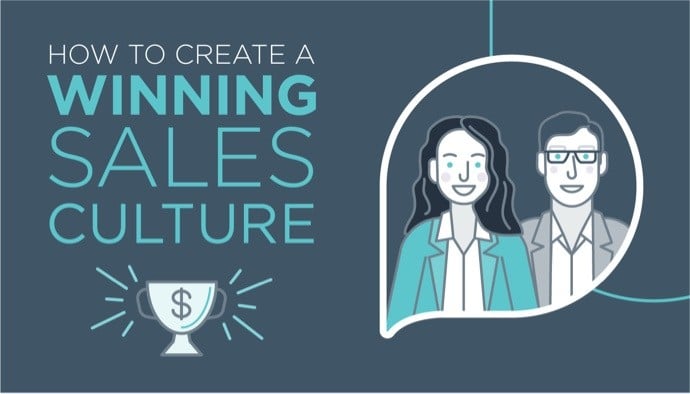 Enter Jeff Williams, Partner at Bain Capital, and Christina Foley, VP, Worldwide Commercial Sales at FireEye, who were instrumental in creating the acclaimed culture at IronPort. After the company's acquisition by Cisco in 2007, they teamed up again at FireEye, a cybersecurity startup where they were tasked with building the sales organization from the ground up. They once again reached into their playbook to ensure culture was top-of-mind from the very start.

In Episode 2 of our "Masters of Revenue" series, From Zero to $1B: The Art and Science of Building a Winning Sales Organization, they discuss how they applied lessons learned at IronPort towards building a winning sales culture, and how they informed the larger company culture at FireEye, leading to one of the most successful IPOs of 2013.
Think About Sales Culture With Intention
Perhaps the greatest lesson they offer: Great cultures are created with intention and brought to life by the people who live the values every day.
"I don't think you can just hire a person to do this," Foley says. "One writer actually used the word 'apostles' to describe our customers at IronPort. They became apostles because they felt like we were taking care of them and we had their best interests in mind. Achieving that at FireEye was paramount to the way we built out the team."
Besides being hyper-focused on customer support, the culture they helped create at IronPort was famously egalitarian, transparent and quirky. In a market that was rapidly becoming commoditized, the company became a market leader by focusing on product quality.
"What we all took away from IronPort was the impact of culture," Williams says. "It was the greatest differentiator, both internally and with customers. So, when I got to FireEye, I set out to create the same culture."
Here's how they did it:
Strategically Hire With Culture in Mind
Starting from zero meant every hire would be critical. These few seats needed to be filled by people who are able to simultaneously establish the organization and the culture.

Foley and Williams' three hiring tips:

Hire for double duty. Williams' strategy was to hire bag-carrying leaders — director-level professionals who could not only close deals, but also lay the foundation of a scalable, repeatable sales process. Foley was his first hire.
"A sales leader has to be able to sell," Foley says. "And that includes me."
"I was given nine heads that first year," Williams said, "But instead of hiring a VP and a whole bunch of sales reps, I hired leaders for enterprise, commercial and channel sales, and some enterprise and inside people. I knew they'd know how to close the first phase of customers and then stand up the sales organization."
Integrity first. Williams and Foley looked for specific personal characteristics in their early hires.
"Jeff has a gigantic personality. He's extremely competitive and he has a ton of integrity," Foley says. "We wanted to build a team that would live and breathe integrity. We had everyone meet Jeff during the hiring process because we wanted them to mirror those traits."
Extend your search. Williams and Foley cast a wide net, reaching out to former colleagues and reaching deep into their personal networks. They put a hiring team and a checklist of criteria in place. "You have to have a lot of rigor around the hiring process because the people are the organization," Foley says.
Also integral to their hiring strategy was offering competitive compensation to ensure they could attract and retain the people they wanted.
Create a Culture of Winning
With the initial team members on board, the duo set about creating what Williams calls a winning culture.
"The only way you can ever deliver a winning culture is if you're winning," Williams says. "Not just on a quarterly basis; on an individual basis. If reps aren't making money they're going to leave. We wanted to be able to stand up in front of the company every quarter and announce that we met or exceeded plan."
That meant enabling people to win.
"There were three things we brought over from IronPort," Foley says. "First, getting clear alignment on segmentation right out of the gate — identifying the market inside sales was going to go after, and what the field was going to go after. Then, really strong enablement programs, and lastly, a strong selling motion to get them off the ground."
It also meant coming up with a realistic incentive compensation plan, which can be hard to do in a startup because you have very little data.
The way Williams and Foley went about it was to aim for a three-quarter ramp:
No bookings in the first quarter
50 percent of quota in the second quarter
100 percent by the third quarter
"That's generally the cadence when someone starts from ground zero," says Williams. "But what's really important is looking for early indicators. How many calls have they made? How many have converted into meetings? And how many of those have converted into real opportunities? What's the average size of those opportunities? Those are the early indicators to make sure everyone is on track to becoming a fully ramped productive salesperson."


Putting the Forecast at the Center of Your Sales Culture
Every great culture has a unifying force, with accompanying rituals and celebrations. In a winning sales culture, that unifying force is the forecast.
"The forecast is the North Star," Foley says. "It's what we look at every day to see where we need to go and what we need to do."
For a culture built on integrity, forecast accuracy is where the rubber meets the road, so 25 percent of incentive compensation was tied to providing an accurate forecast. And, there were accuracy-related accelerators: The earlier in the quarter you could accurately call your number, the greater the accelerator.
With a clear line of sight to accelerator territory, Williams and Foley gave the team total ownership of their piece of the forecast. "We told the sales leaders, this is your mini-business within the company, and your data and your forecast are a reflection of your ownership," Foley says. "When people feel that kind of ownership, they work harder to make sure it's perfect."
Ultimately, the forecast became a platform that united the whole company, aligning marketing and customer success and even bringing finance and operations out of their silos.
"Forecasting is everything," Williams says. "And trust is at the core. If you trust the forecast, if you trust the data that's in there, now you're on the offense, leading the company to success versus questioning and managing data. It's a fundamentally different culture."

Grant autonomy

With forecast discipline firmly established and a growing level of trust in their team's ability, Williams and Foley were able to loosen the reins even more.
"Christina and I have a philosophy: lead versus manage," Williams says. "If you build a team of talented people that share a common DNA around integrity, then you get a lot more out of people when you lead."
One thing they were able to do was cut down on the number of forecast calls, returning that time to reps and managers to go out and sell.
"We found there was so much trust and integrity in people's forecast that we didn't have to micro-manage them," Foley says.
Instead, they applied the 80/20 rule. With highly accurate forecasts already in hand, they could reallocate their inspection time to focusing on top deals and deals at risk.
"We spent 20 percent of the time on the basics: What's your high, what's your low, what's your commit," Foley says. "Then they have 80 percent of the time to talk about the top deals. They know what I expect from them, but they own it."
Offer the Right Incentives
To foster the "competitive with integrity" culture, Williams and Foley made sure to give their teams stretch goals.
On the commercial side, because everyone was co-located, Williams gamified certain aspects of the sales process. They developed mini-incentive programs such as rewarding people with an afternoon at the spa or golf course if they hit ten meetings ahead of schedule, or letting the whole team knock off early for beers on Friday if the team's weekly meeting quota had been hit.
Leaderboard monitors throughout the campus amped up the excitement and pressure and help spread the competitive aspect of the culture.
"When you have someone like Ashar Aziz, the founder, or Dave DeWalt, the CEO, coming by, seeing in real time what's going on and being able to see people's names and have a conversation with them, that's very exciting," Foley says. "It really exposed what we were doing to the larger company."
The team as a whole had much bigger goals and incentives.

"Most people set plans to the 70th percentile of achievement," Williams says. "We wanted to get to 110 percent. Now, it's very difficult to do, but if you can get close to that your retention rate is higher. People are motivated and it drives this kind of winning culture."

The team also had two operating plans: The official board-approved plan, and the aggressive plan. "The only way you could get to the aggressive plan was if you exceeded your number," Williams says. "Each one of the regional leaders had heads they wanted to hire, so they had an incentive to accurately forecast their business. We were able to stay one step ahead of metrics the board plan laid out, and that allowed us to hire ahead of plan."
Being able to accurately predict growth and hire ahead of time was an accelerator not just for sales, but for the company as a whole.
"We built an organization that would scale well beyond most because we had this culture, we had this integrity, and we trusted the forecasts it produced," Williams says. "That's the foundation that made us so successful."
For more "Masters of Revenue" content, go here. And for more articles about forecasting and sales activity data, visit the Clari blog.