Sales managers have long used sales activity data — all the actions that the sales and marketing teams are making to close a deal, as well as any engagement with prospects — to track the health of deals, coach reps and assess their productivity. But this information can also be hugely valuable to marketers, who can use it to not only provide strategic, targeted efforts that help accelerate deals but accurately measure the effectiveness of marketing programs in driving opportunities to close.

In fact, sharing data can have a massive impact: Aligning sales and marketing generates a whopping 208% more revenue from marketing efforts, while aligned organizations achieve an average of 32 percent year-over-year revenue growth. Meanwhile, a lack of data consistency and clarity can have disastrous effects — according to a recent CIO article, up to 69 percent of all customer relationship management (CRM) projects fail, and one main culprit is either not having accurate and transparent sales data or not having any sales data at all.
So how exactly does opening up sales activity data benefit marketing? Let's first look at what sales activity data is.
What Is Sales Activity Data?
Sales activity data consists of all the seller's activities as well as all the prospect interactions throughout the sales cycle as captured in:
Emails
Meetings
Attachments sent and received
Phone calls
Webinar registrations
Content downloads
Website visits
Direct mailings and advertisements
Taken together, these data points show revenue operations teams exactly what's happening in the days, weeks and months leading up to a sale. This snapshot shapes how managers work with their sales reps — informing everything from how they inspect the pipeline and monitor forecasting to their coaching.
(Sidenote: If you're thinking "Wow, it would be great to have visibility into all of those signals, but no way does our sales team track all of that," we got you covered. Clari automatically harvests sales activity data so sales doesn't have to.)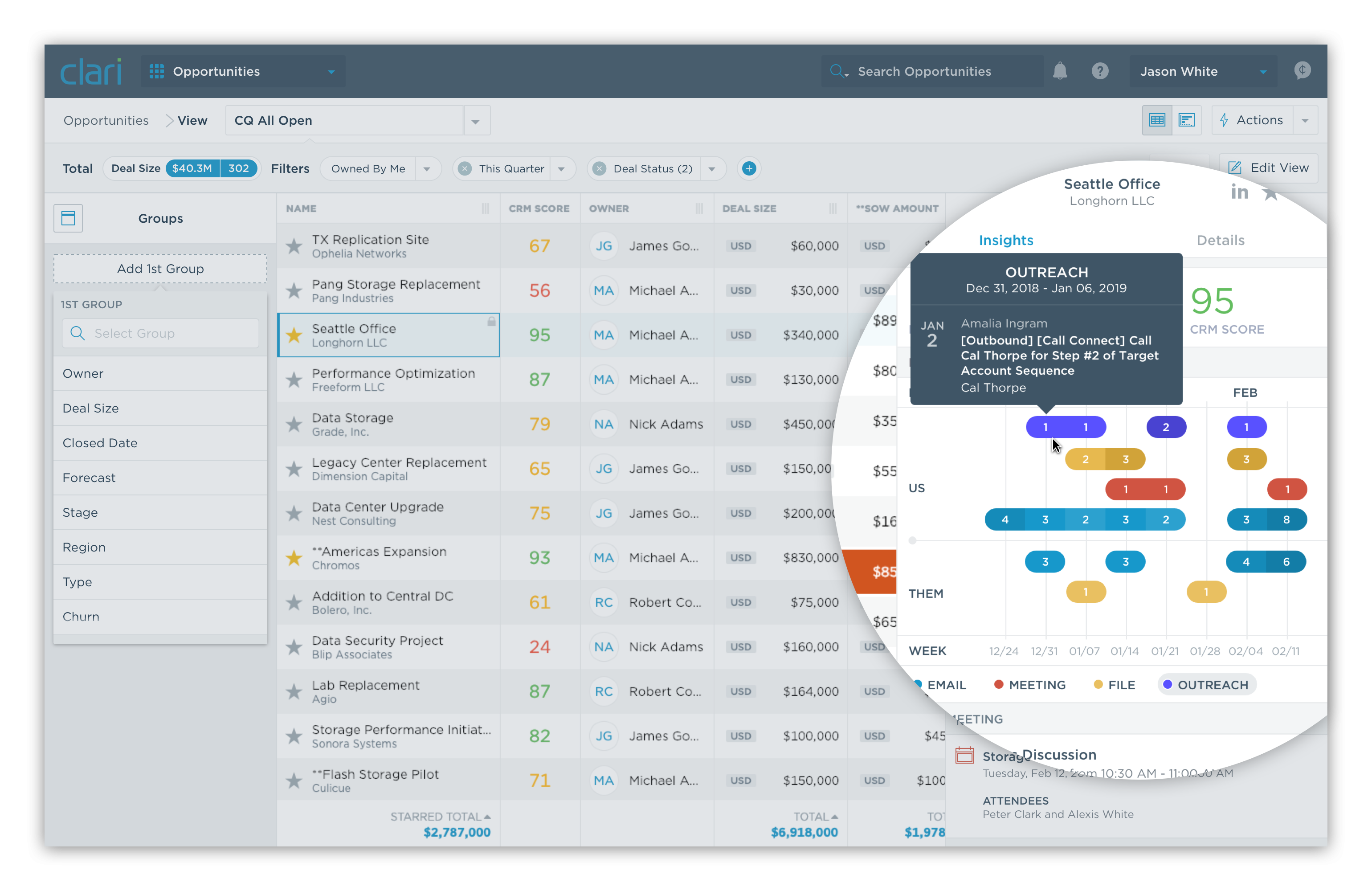 How Marketing Can Leverage Sales Activity Data
Historically, sales activity data has been heavily siloed — available only to sales. But opening up this data to the marketing team can benefit the entire organization. Here's how:
More signals means more insights and more insights mean more closed deals but here's the problem: All of those signals are siloed in their own platform, leaving the data disconnected and your teams without a complete picture. Clari brings all of that data into our Connected Revenue Operations platform by partnering with dozens of sales and marketing tools. These integrations not only help reps sell better, but they also keep marketing in the loop so they can do their part. Schedule a demo and learn more.