[Editor's note: This week we're continuing the Partner Spotlight Q&As, featuring partners from the Clari Partner Program, who will explore common opportunity-to-close (OTC) challenges their clients face and the exciting role artificial intelligence plays in the sales process!]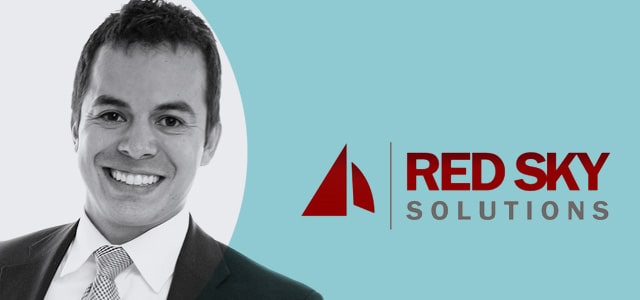 Cristina: Joining us today is Daryl Garcia, Partner at Red Sky Solutions, a preferred Salesforce consulting partner, bringing knowledge from a range of industries and roles with industry leaders such as salesforce.com, Deloitte, Hewlett Packard, Bank of America, Ernst & Young, and AAA.
Q: Why are you excited about bringing AI to sales and your clients?
Daryl: Over the last thirteen years, we have continued to see clients struggle with many methodologies that attempt to get a better handle on pipeline management and forecasting. At the end of the day, sales forecasting is like a "game of telephone" as salespeople continue to personalize their own forecast, resulting in inaccurate data due to human entry. With AI, sales teams finally have a way to overcome some of these major challenges. Clari represents a real practical path for how sales organizations will be transformed through the practical application of AI.
Q: What challenges do your clients face during the opportunity-to-close (OTC) process?
Daryl: One of the biggest hurdles in the opportunity-to-close process is identifying and getting to a projected close date and then figuring out how the sales team can close the deal by that projected date. As I mentioned, the way forecasting is done today leaves so many chances for important decisions and forecast calls to be made on bad data.
Q: What are your favorite Clari capabilities?
Daryl: The activity analytics enables our team to comprehend the full engagement activity between reps and prospects for each opportunity. I also value the views for management feature, which allows us to view the scoring of opportunities and helps improve overall day-to-day management.
Q: Why are you excited about your partnership with Clari?

Daryl: I see a big need across our client-base to move beyond the data that their reps are capturing in their CRM by leveraging AI to provide better visibility into what's really happening in the sales cycle and to identify pipeline risk. The application of AI in the sales organization is one of the biggest opportunities our customers have to really transform how they sell and put themselves on a new growth curve.