[Editor's note: Last month, we introduced the Partner Spotlight blog series, spotlighting partners in the Clari Partner Program, who will explore common opportunity-to-close (OTC) challenges their clients face and the exciting role artificial intelligence plays in the sales process. Enjoy this month's featured Q&A and come back next month for more!]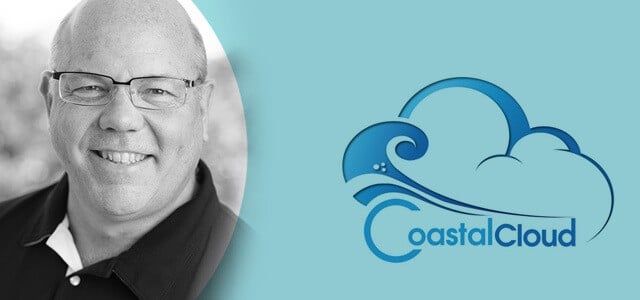 Cristina: Joining us today is Tim Hale, Managing Partner at Coastal Cloud, a company helping clients be more successful by delivering cloud-based technology solutions through a unique, cost-effective, domestic service model.
Q: Why are you excited about bringing AI to sales and your clients?
Tim: I've been in the IT consulting world for over 30 years, supporting sales teams with the adoption of new technologies designed to improve their overall efficiency. The pace of innovation continues to accelerate, along with the amount of data that becomes available to us. These two factors alone create challenges for our team, making it difficult for us to extract meaningful and timely insights. That's why AI is so important for sales teams because it ultimately brings focus to our data and helps our clients drive business, faster.
Q: What challenges do your clients face during the opportunity-to-close (OTC) process?
Tim: The key challenge we're seeing is the lack of pipeline visibility and a clear understanding across the organization where opportunities are and why, and then turning that into a forecast. Almost all of our clients are managing this critical process through Salesforce, but there is so much data out there, which makes it very challenging to get a holistic perspective about our opportunities and forecasting, which is what Clari helps us solve.
Q: What are your favorite Clari capabilities?
Tim: At a high level, Clari provides real-time visibility into the health of the pipeline, so sales teams can spend more time working on the right opportunities. A few of the Clari capabilities that support this include the activity analytics, allowing us to really understand the level of engagement between the rep and the prospect for each opportunity, simplifying opportunity data and reducing reps CRM update burden, being able to see scoring of opportunities, seeing what's looking healthy in the pipeline and what's not, and being able to assess the health in real time. Supporting my answer to question #1, Clari helps us focus time and energy, so we can spend more time helping out the team and saving time spent on collecting data.
Q: Why are you excited about your partnership with Clari?
Tim: The culture of Clari seems similar to Coastal Cloud — young companies that are delivering real business value to clients. I'm also excited about the opportunity ahead with our ability to bring Clari's innovative technology platform to our customers and helping them add much needed visibility and predictability into their business.