Any seller who has been around the block will tell you: Times have changed. Most prospects are qualifying you before you can qualify them, thanks to the power of the internet, which effectively puts buyers firmly in the driver's seat.
Just 19% of customers want to speak with a sales representative during the "awareness" stage, the time when they're looking for a solution for their problem or pain. 60% say that they want to talk to sales in the "consideration" phase after they've done their own research and created a short list, and then they often want to cut right to the chase and talk demos and pricing.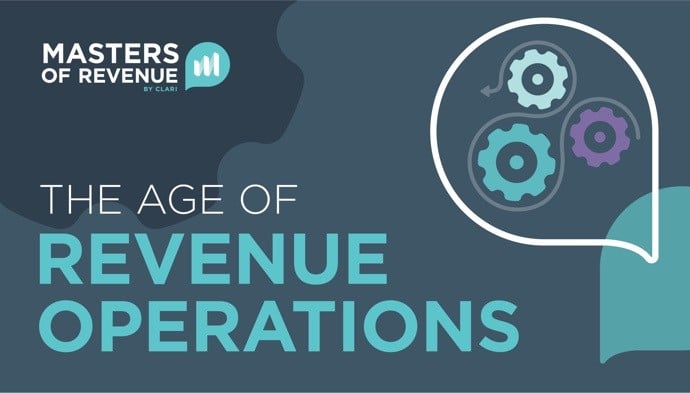 In addition, with the rise of software-as-a-service and subscription business models, renewing customers year after year is critical for recovering customer acquisition costs and continued growth. Every touch point from the first time they see an ad or blog to what happens after the ink has dried on the contract is equally critical.
As a result, a new way to work is emerging to accommodate every stage of the modern buyer's journey: revenue operations.
In Episode 1 of Masters of Revenue, "Closest to the Pin: How to Create a Culture of Forecast Accuracy," Carl Eschenbach, Partner at Sequoia Capital, and Yamini Rangan, Chief Customer Officer at Dropbox, share their insights on how this evolution is unfolding and what it means for growing organizations.
What is revenue operations?
While revenue operations leaders must certainly rely on a portfolio of skills that include deep expertise in forecasting, sales, pipeline management, and more, revenue operations is not just a rebranding of historic ops roles.
Revenue operations is the entire go-to-market team—marketing, sales, customer success, and operations—working together with transparency and trust to hit revenue goals.

"I look at it through the lens of the entire lifecycle of a customer: how you connect with them initially, how you move them through the sales process, and then how you support them as a customer," says Eschenbach, who grew VMware from a $31 million business to $7 billion in revenue. "There can be no cracks between any of those handoffs."
That requires much tighter collaboration and alignment between marketing, sales, and customer success than in the past, and the Chief Revenue Officer's first task is getting those functions aligned on the same customer-centric goals.
"Customers do not care about your silos. They experience you as one company," Rangan says. "You need to run operations based on the way that customers need to experience you rather than on some internal structure."
Creating a single organization with some combination of aligned goals, processes, technology, and people allows you to focus on the business in a more holistic fashion. In subscription businesses, both marketing and sales need to be aligned with the customer success organization so they can upsell, cross-sell, manage renewals, and prevent churn.
"It's not just about the deals you close in a given quarter," Rangan says. "It's about total ARR (Annual Recurring Revenue) including renewals. If you're losing as many customers at the bottom of the bucket as you're adding at the top, you're not going to grow."
A solid revenue operations framework can not only help you grow now, but also achieve predictable revenue for future investment and expansion.

A natural evolution for sales ops leaders
Given the expanded reach of revenue operations, it should be clear that the CRO is much more than a glorified VP of sales. It's a unifying role that advances revenue-generating goals and processes company-wide.
"The ideal CRO is someone who can put it all together—who knows how to drive business results, but who also has a high level of operational rigor as well as excellent leadership experience," Rangan says. "It's someone who understands the forecast but who's also rooted in the operations of the company and can see the big picture."

Not surprisingly, many sales ops leaders are ascending to the roles of CRO, Chief Customer Officer, or other similar titles.
"There's no one who's more at the epicenter of a company than a sales ops executive, "Eschenbach says. "They interface with sales leadership, with marketing, legal, finance, revenue recognition, product. They're driving outcomes and making recommendations about how the business should move forward. I don't even like the word 'operations' because it implies that you're behind the scenes when you actually have a seat at the table."
One good example of the multi-faceted sales ops leader is Rangan, who started in engineering before moving to sales ops, where she touched every part of the business from finance to legal to product to pricing. Her varied background gives her a deep understanding and strong relationships across all functions of the organization. Historically, sales ops may not have been the face of the company, but they're central to everything the business touches, which lends itself very well to revenue operations roles.
"Sales operations is the nerve center of almost every organization right now," Rangan says. "Sales ops teams bring strategy, deep analytical skills, and the ability to collaborate cross-functionally."
Achieving alignment with new tech
So what's the big hold up? It's clear that changes in the market are driving a need for revenue operations, and ops professionals are more than qualified to lead a rev ops team. So why do most teams still feel that they aren't aligned?
At its core, it's a data problem.
Most sales reps don't update their deals in the CRM because they're busy selling. They don't have time for manual data entry when they could be engaging with prospects, consulting customers, and generating revenue.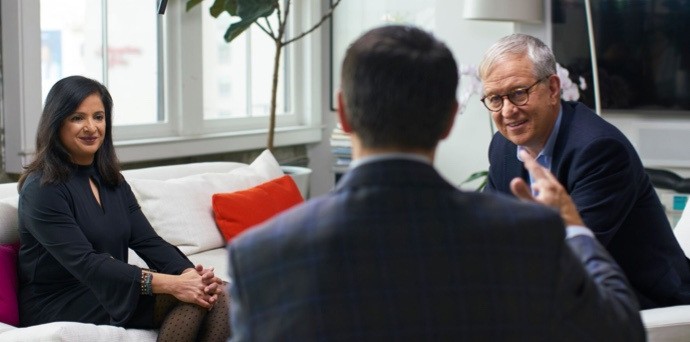 But without data, it's impossible to see the deals that sales is working, and marketing has no visibility into which programs are driving actionable leads or where they can run strategic campaigns to re-engage dormant prospects. Sales leaders don't have an accurate way to track pipeline health and coach reps for success. And customer success has no transparency into previous deal activity at the moment of handoff.
Because critical sales activity data is missing, each team is relying on separate systems (CRM, Excel, BI, marketing automation), not looking at a common data set, developing disparate views of performance metrics across different subsets of revenue operations.
Siloed go-to-market functions have been operating this way for so long that it seems normal. Without a shared version of the truth, the system is wired for frustration, mistrust, and disagreement, and real collaboration and alignment are impossible.

However, with new AI-powered tools, that's changing. It's no longer a labor-intensive grind of grilling reps to inspect their pipeline and manually aggregating data in spreadsheets.
These tools can automatically harvest contact and activity data from reps' calendars and email so marketing has all the information it needs to support the sales effort. It can pull in historical sales data, predict outcomes, and bring it all together to provide a single source of truth that marketing, sales, and customer success can align around.
It's a cultural change, to be sure, but once that has been achieved, the process and tools can and should eventually be extended to the whole company.

"The forecast should be a company-wide sport," says Eschenbach. "Everyone should know about the forecast, somehow be tied to the forecast, and have a role in driving the forecast to closure. The forecasting tool can be a great tool for finance to look at, and if you sell something and you have a supply chain, those people should be looking at the forecast as well."
And the biggest winner in this sport should be the customer.
"If you want to focus on the customer, you have to make sure that everyone's aligned around driving customer satisfaction and success," Eschenbach says. "You have to have that internal alignment because you're all serving the same customer."