We kick off our 2018 Sales Innovator series with Marcus Bragg chief revenue officer (CRO) at AlienVault, the leading provider of Unified Security Management™ (USM™) and crowdsourced threat intelligence. We caught up with Marcus at the close of a successful first year at AlienVault, as the company's first CRO. Here's what he had to say about his career, the current state of sales, and how he builds a predictable forecast.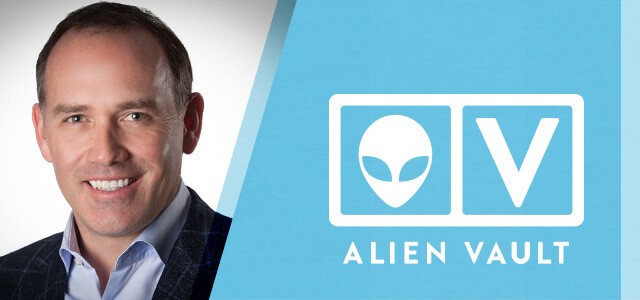 Q: Can you share your sales career journey? How did you get to where you are today?

I started my career on the tech side, rising through the ranks at a company I ended up working at for 14 years — something pretty rare these days. I remember one of my mentors used to say, "There's more work on the floor than your desk, so clean off your desk and pick something up." I've always subscribed to that lean-forward, run-through-wall philosophy and its applicability in the world of sales.
Q: How has sales evolved during your 20+ years in the business?

There are two key things that have changed the most during my career. The first is the sheer volume of data you can either get answers from or get lost in, and the second is the availability of technology, like Clari, that you can use to effectively leverage that data rather than drown in it.
The key to sales execution today is consistency. Unless you have a super unique product or offering, hyper-growth comes through repeatable scale and consistency. It's often very easy to get caught up in making your number, rather than prioritizing the data to actually understand if people are creating enough pipe each week and closing enough deals each week so that you can focus on coaching and training to create consistency.

Outside of that, sales is still about solving business problems. Whether you have a self-service model or an enterprise model, it is still people dealing with people

Q: What's the key to building a predictable forecasting process?

Number 1, you have to start with Clari. Obviously!
It depends on whether you're working with a velocity or enterprise model. I spent my last five years on the velocity side and, often when you start a quarter with 50 percent or more of what's going to close is not even in the pipeline yet. Because you have very short sales cycles it's really about how to generate pipeline and how to know if you're creating enough opportunities each week so the early warning indicators go off.

Clari helps a lot in that process with the Trend view, in the ability to understand based on historical performance what I would call "in-quarter" opportunity-to-close rates. It helps me know if I'm creating opps at a rate that will fill the bucket when I'm in day 1 of the quarter, day 31 of the quarter, or as I finally get into that last 30 days to know If I'm going to have enough time to close down the pipe that I haven't seen yet, but that is still going to contribute based on historical trends.

Also key is understanding what commit, best case, and likely, actually mean. You have to be able to distinguish between customer activity and rep activity to determine if the deal is real. Reps can have a meeting, send an email, and send a quote, but customers have to agree to ROI, an SOW, and a customer success plan. Did your actions put a deal in likely or commit, or did customer actions drive it there? That visibility is key to the process.

Q: As a second time user of Clari, how does Clari bring value to your team?

At an executive level, Clari gives you a pulse on the business that you couldn't get any other way. It gives you visibility to see if opportunities are being added fast enough, where are they going, what key deals moved from a size and stage perspective forward or backwards. When you've got multiple layers between executives and reps, it helps you stay connected.

At the rep level, Clari gets them out of the spreadsheets and into a consistent cadence to help reps really understand their business. And, at a first- and second-line manager level, Clari gives them insights they never had before around the motion of the pipe, so they can forecast more accurately when armed with the Clari projection, historical conversion rates, and real-time access to the true status of deals. There will always be a lot of art in selling, but it is fantastic when can you bring easy-to-use science to the table to make your more consistent at it!