The great American novelist E.L. Doctorow once said of writing, "It's like driving at night. You can never see further than your headlights, but you can make the whole trip that way."
That may be great guidance for navigating the vagaries of a writing project and life in general, but it's a lousy way to think about sales forecasting.
The sales forecast is arguably the most important number in any company, and the aim is to be able to see as far into the distance as you can, in as much detail as you can, with as much accuracy as you can.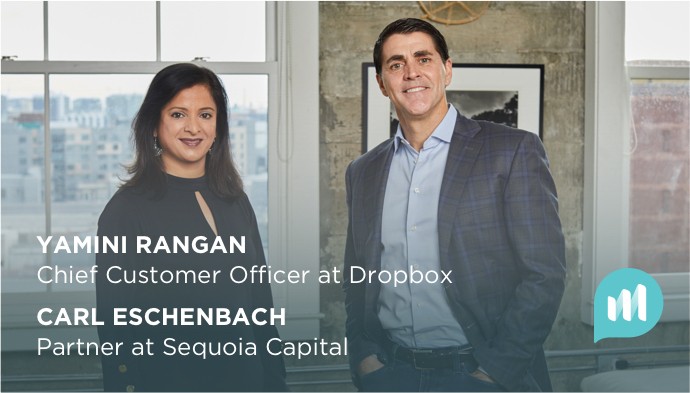 Visibility into a highly accurate sales forecast allows the company to invest in growth with confidence or trim spending in a timely manner if needed. However, in many organizations, forecast outcomes are still proving to be less accurate than a coin toss.
According to our own internal research, 93% of sales organizations are unable to forecast revenue within 5%, even in the two weeks prior to the end of the quarter.
But sales forecasting has matured in recent years as data automation, analytics, and artificial intelligence tools have hit the market. With automated systems and ever-increasing amounts of data, leading organizations are able to build consistently accurate forecasts, enabling their companies to invest appropriately in growth.
In Episode 1 of Masters of Revenue, "Closest to the Pin: How to Create a Culture of Forecast Accuracy," Carl Eschenbach, Partner at Sequoia Capital, and Yamini Rangan, Chief Customer Officer at Dropbox, discuss the evolution of forecasting.
In mature organizations, sales forecasting combines the knowledge and experience of sales leadership with new technology in a sophisticated blend of art and science.

Stage 1: Verbal reporting and spreadsheets
At the earliest stage of forecasting maturity, most data resides in sales reps' heads, and managers spend a lot of time trying to extract it. Reps report their number on weekly forecast calls. Pipeline inspection entails 1:1 conversations between managers and reps about details of basic activities throughout the deal lifecycle, including who they engaged with, what the outcome was, and timing for follow ups. The forecast process is time consuming for the entire organization and riddled with inaccuracies.
Reps don't always remember and/or report everything. The process can be very subjective, relying too much on what the reps and/or their managers deem important while they're talking.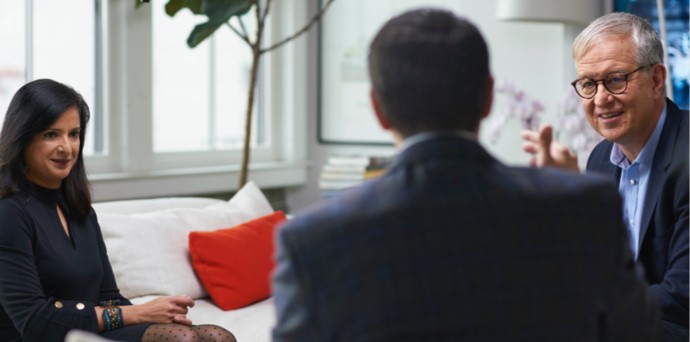 To build their forecasts, managers calculate their number with spreadsheets, which requires a time-consuming data-entry process prone to mistakes. Because spreadsheets are offline, they become instantly outdated, leaving gaps and discrepancies as deals are progressing.
"At this stage, it's mostly about the sales manager's intuition about how the quarter is actually going," Rangan says. "In my first sales job back in the day, we had the 'Calling the Number Call.' Eighteen heads of sales from different regions would dial in, and we had a spreadsheet where we tracked everyone's number week over week. If the number varied significantly from the previous week, we'd ask, 'What's going on with this number?'"
That process is wildly inefficient, like a child's game of "telephone." Information gets passed along, gets distorted, and critical details can be completely lost.

It's also expensive. Imagine the meter running on the combined salaries of those 18 heads of sales as they sit on a call looking over spreadsheets line by line, validating each number. But there was really no other way.
"When we were at this stage decades ago, there were no tools; there were no data other than what was in each of the reps' minds," says Eschenbach, who grew VMware from a $31 million in revenue business to $7 billion. "There wasn't a way to pull data together because the tools didn't exist. People would literally sit in a room and talk about their deals. If you couldn't get everyone in the same room, you'd have to make phone calls to figure out your forecast for the week, month, or quarter."
Stage 2: CRM and aggregation
We entered a new era of sales forecasting when cloud-based CRM systems came on the market. With these systems, organizations now had a shared database for logging contacts and activity and aggregating deals in the works.
"In this second phase of forecasting, instead of producing a spreadsheet with 18 numbers and adding those up, you had tools that could aggregate all of those numbers, which would be available for a forecast call," Rangan says. "Now you could think about variability from week to week, dig into why things were changing, and get a better handle on how accurate the forecast might turn out to be."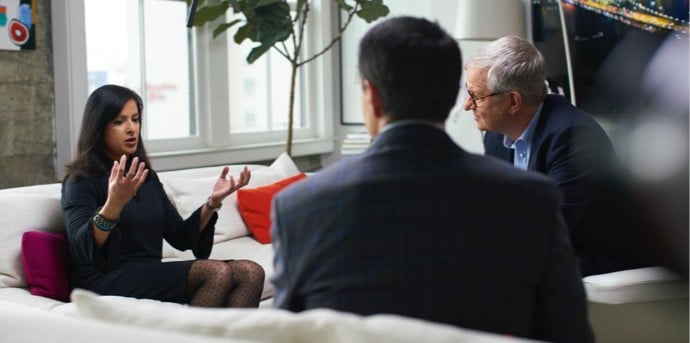 However, a database is only as good as the data that gets put into it. In this stage, data entry is still manual and time-consuming. Sales reps just don't update the CRM because it takes time away from selling. Inaccurate or incomplete data entry leads to guesswork, which leads to faulty assumptions, which leads to inaccurate forecasts.
Although a cloud-based system that is accessible anywhere is an incremental improvement over static spreadsheets, the reliance on manual input and subsequent data gaps continue to make sales forecasts an inefficient and expensive process. Not only that, but every company forecasts in a different way, and CRMs are inflexible beasts. Unwieldy and incomplete data leads to lacking insights and poor sales pipeline visibility.
Stage 3: Automated data harvesting and inspection transparency
Until this stage, accurate, reliable sales forecasting was a challenge because there was so much that managers couldn't see. Now data automation and artificial intelligence can fill in those gaps.
AI-powered tools harvest activity data from a variety of sources, including CRM, reps' calendars, emails, marketing automation, and other business systems and automatically updates each opportunity. With visibility into rep and prospect engagement on every deal, managers can use these tools to inspect the pipeline and find answers to questions that used to require a phone conversation.
This is a major step forward. It frees reps from manual data entry, increasing their productivity. It removes blind spots and gives managers greater ability to address behavior such as "sandbagging" and "happy ears," where reps either purposefully under-report or are overly optimistic about an opportunity that may not close.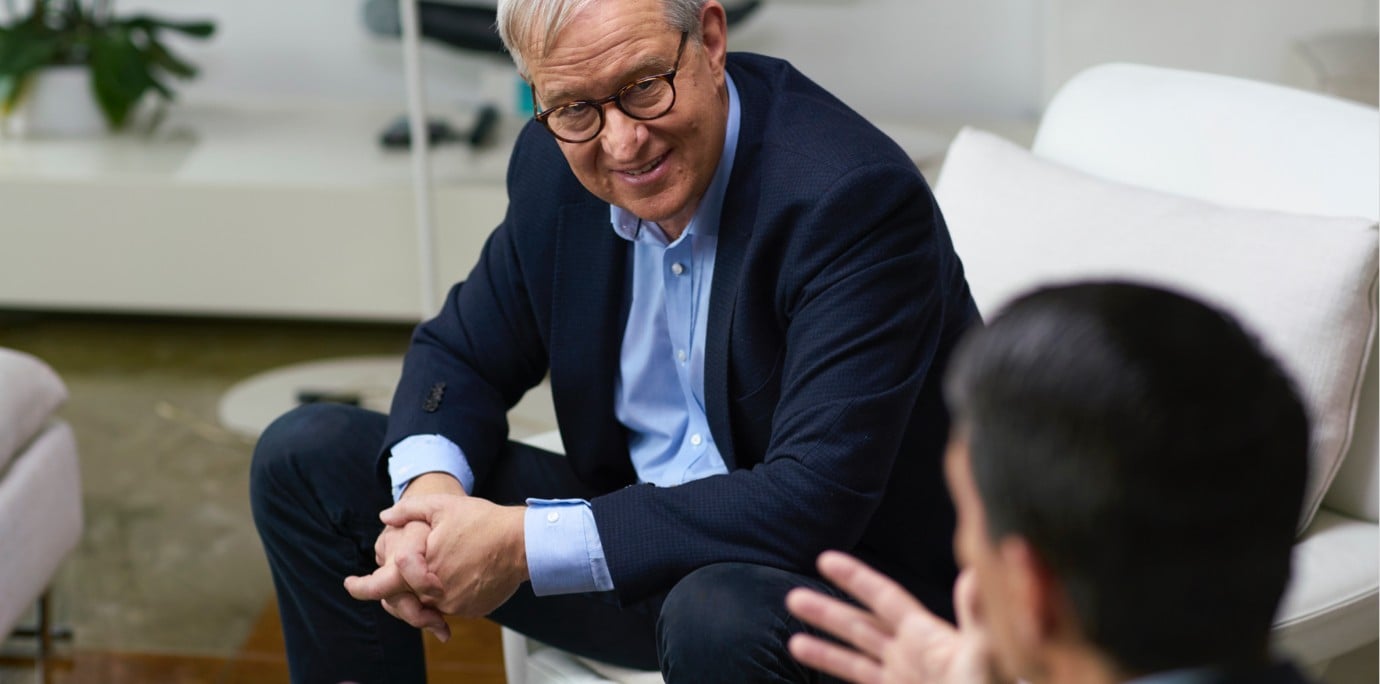 "This is a breakthrough," Rangan says. "When you're working with inspection at this level, you've got a lot more transparency so you can ask critical, pointed questions: Do you really have a meeting in play? Do you have a close plan? Why is the target date moving? These answers directly impact the accuracy of your forecasts."
With the ability to inspect at will, managers can easily identify risk or opportunity in the pipeline, focus on more strategic conversations with reps, and save time across the board. In addition, this technology allows them to pressure test reps' intuition by cross-referencing real-time activity data for more accurate forecasts and detailed pipeline inspections.
This level of visibility also extends out of the sales organization, getting everyone on the go-to-market team, including marketing and customer success, on the same page so they can work together to achieve revenue goals. It helps foster "non-siloed thinking amongst all of the functions that are part of driving revenue," says Rangan.

Stage 4: Predictive forecasting
Complete and accurate sales data allows AI and machine learning tools to use that historical data to analyze current activity against past performance. Organizations using this new technology can compare the human sales forecast call to the machine prediction, identify risk early on, and take the necessary steps to get the team back on track.

With insights from AI, sales managers now have additional guidance to hone their forecast and can even tie part of reps' variable compensation to their forecasting ability, helping establish a culture of forecast accuracy. With each contributor forecasting with greater accuracy, aggregated sales forecasts become more reliable with fewer end-of-quarter surprises.
At this stage of maturity, the knowledge and experience of sales leaders becomes even more powerful. They can use AI predictions to gut-check their intuition.
"We're living in a world now where it's not just about inspection—it's about prediction," Rangan says. "You can say to your sales teams, 'While you and I see the activity data, I'm looking at a much larger data set and predicting something else is going to happen.' You can have a much more intelligent conversation about it."

Managers also have more out-quarter pipeline visibility, which gives them the ability to think ahead about how to influence future quarters, further increasing predictability company-wide. With a more accurate view of the road ahead, the leadership team can confidently invest in future capabilities and managers can scale their teams with precision.
"The most important number in a company is the forecast, and it's moved from just talking to your sales manager to something that's a combination of art and science," says Eschenbach. "I don't think you can lose the early days of forecasting, especially the knowledge that a sales manager has about deals and sales cycles. But when you combine that with new sales tools, the aggregation of data, and the history you get from that data, you can become a lot more predictable and accurate in your forecasting."
Stage 5: Forecasting as a team sport
The next stage of sales forecasting goes beyond simply consolidating a number; it's managing opportunities in real time and harnessing past and present activity data to predict your number and land closest to the pin quarter after quarter. In this final stage, the concept of the roll-up is long gone as the number is updated continuously. Current progress and future predictions are visible to the entire organization at all times, giving the entire revenue operations team full-funnel accountability to impact the pipeline.
For more content from icons of the B2B world, visit Masters of Revenue.