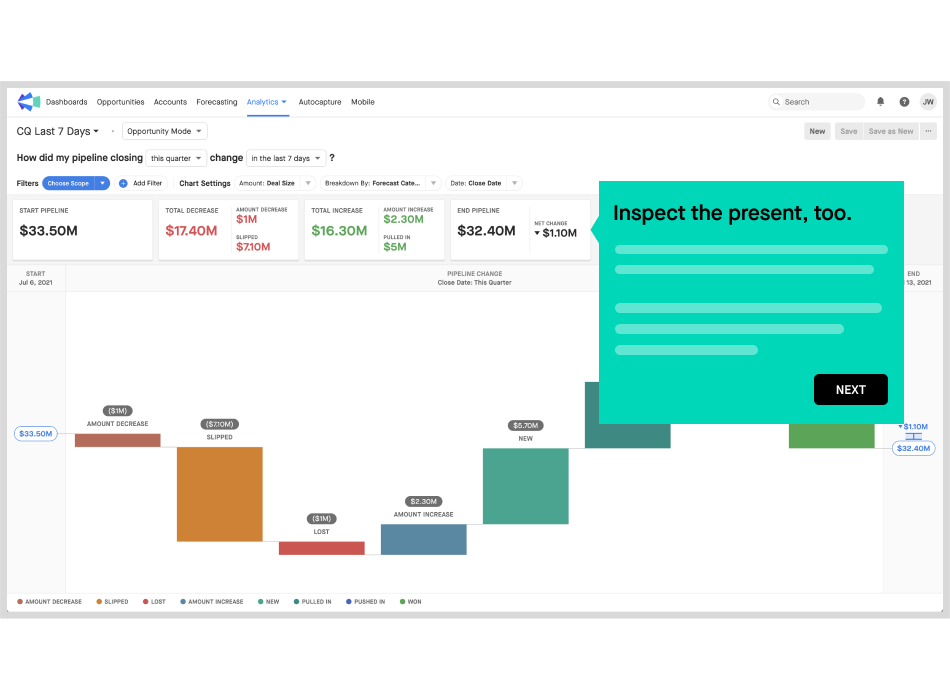 Seeing is believing
Explore Clari's Revenue Platform
See how you can identify and stop all areas of revenue leak to call and hit your number with confidence.
A Revenue Platform as dynamic as your business
Clari's Revenue Platform is the only platform built to run revenue like the nuanced, business-critical process it is. You get a nimble, flexible platform that's built for scale—with unwavering data security, robust integrations, and APIs. No matter your business model or goals, Clari fits right in, bringing new levels of efficiency, collaboration, and productivity.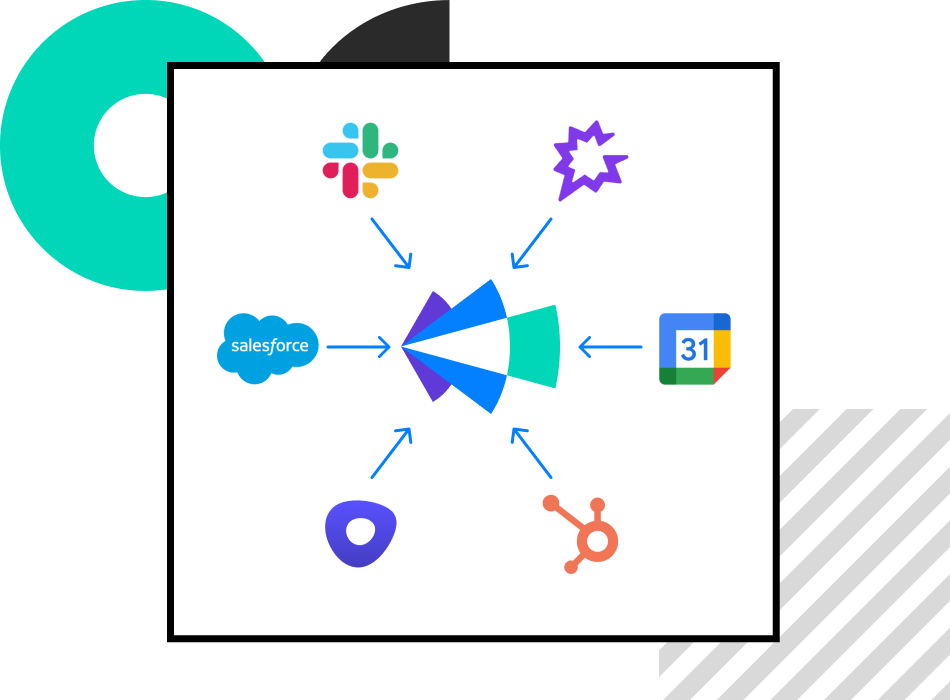 All the data you want (and need) in one place
No more toggling between tools or wasting time with manual entry. Just a perfect cadence of data capture, organization, storage, and usage. Now you have powerful workflows that just work.
"Clari continues to demonstrate its category leadership in revenue operations through purpose-built workflows, premier best practices, and customer-centric innovation."
Todd McKinnon, CEO and Co-Founder at Okta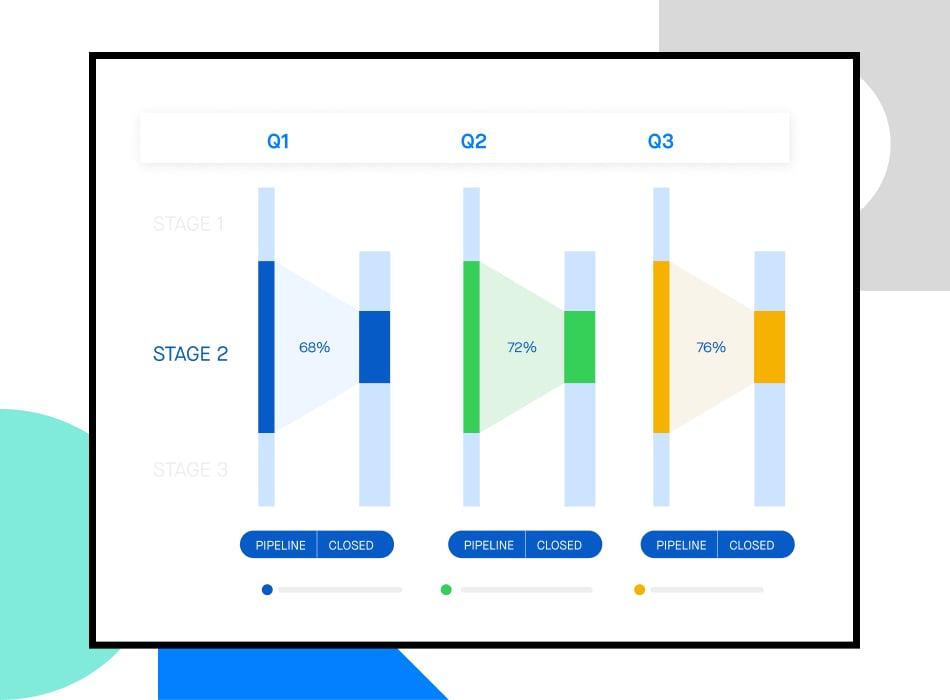 Make better decisions with revenue intelligence
Clari's proprietary intelligence layer captures, cleans, and maps all revenue-critical signals across all of your most important sources. Now you can "time travel" back to any day, week, month, or quarter, and instantly compare the present to the past—so you can better predict and shape the future.
"Clari has been a prerequisite to building scalable sales infrastructures at the three companies where I've brought it on. Once you get it in place, sales execution and revenue growth become much, much easier."
Mark Parrinello, SVP Worldwide Sales at SentinelOne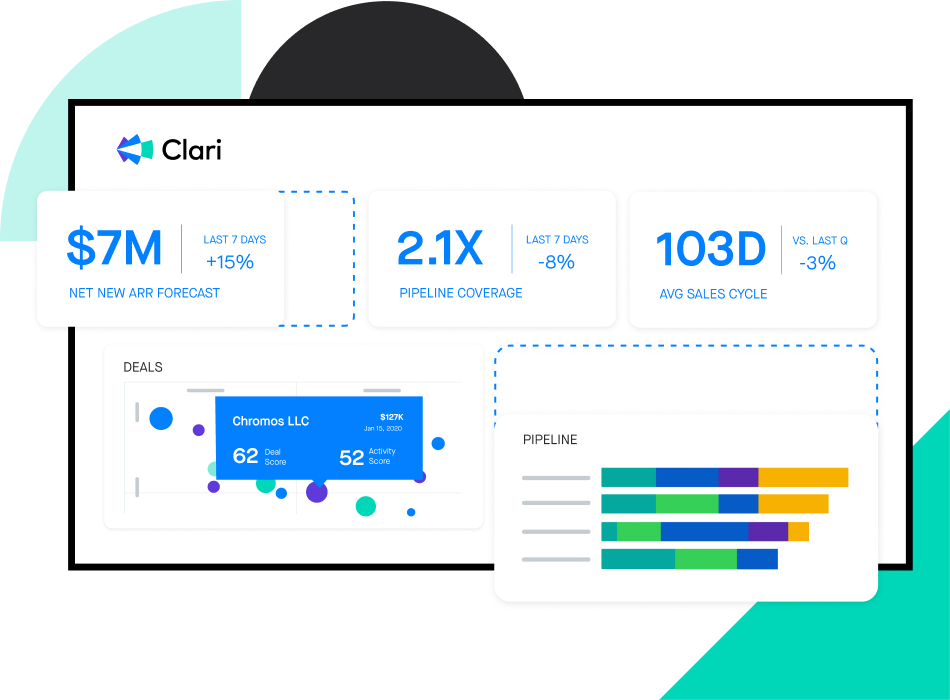 APIs and data ingestion
Clari's growing set of public APIs and data ingestion capabilities give you the power to connect your own databases and custom-build to suit your needs. And everything's surfaced in a dynamic UI/UX that makes it easy for your team to answer hard-hitting questions and take action immediately.
"Pendo's partnership with Clari has been built on trust, a demonstrated ability to deliver results, and continuous pace of innovation to meet customer needs. Clari is a trusted advisor as we progress to our next stage of growth."
Todd Olson, Founder & CEO at Pendo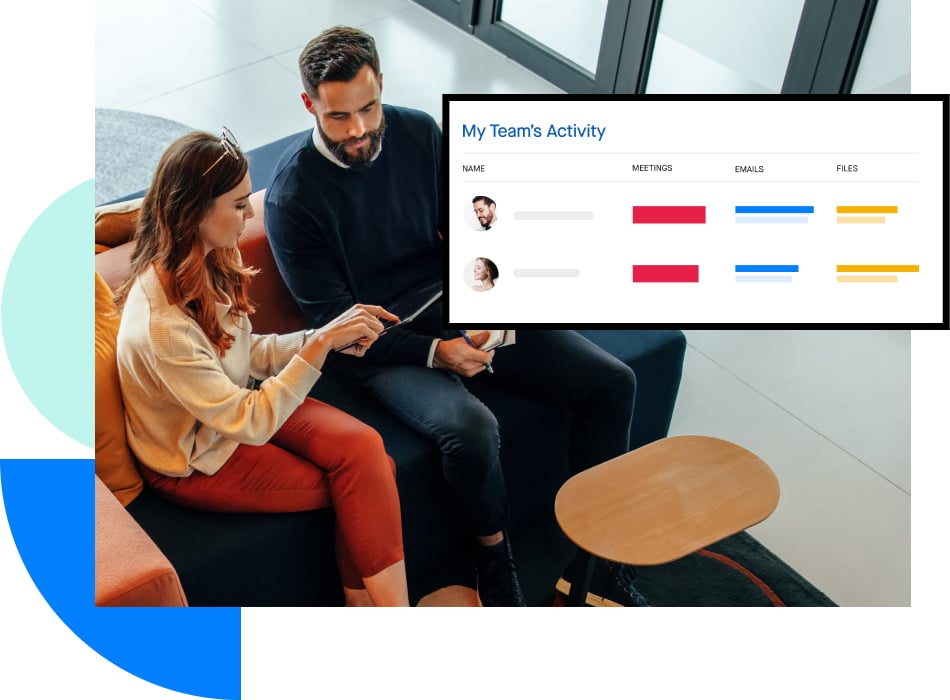 Built for the enterprise since day one
Companies of every size and stage run revenue better with Clari. That's because we're easy to use yet built for the most complex enterprises—with reliability, governance, and security as part of our DNA. No matter what your business model or maturity level, Clari helps you grow bigger, faster, more efficiently.
"Enterprise sales leaders in all verticals seeking accountability, transparency, and predictability in revenue management should consider Clari."
Forrester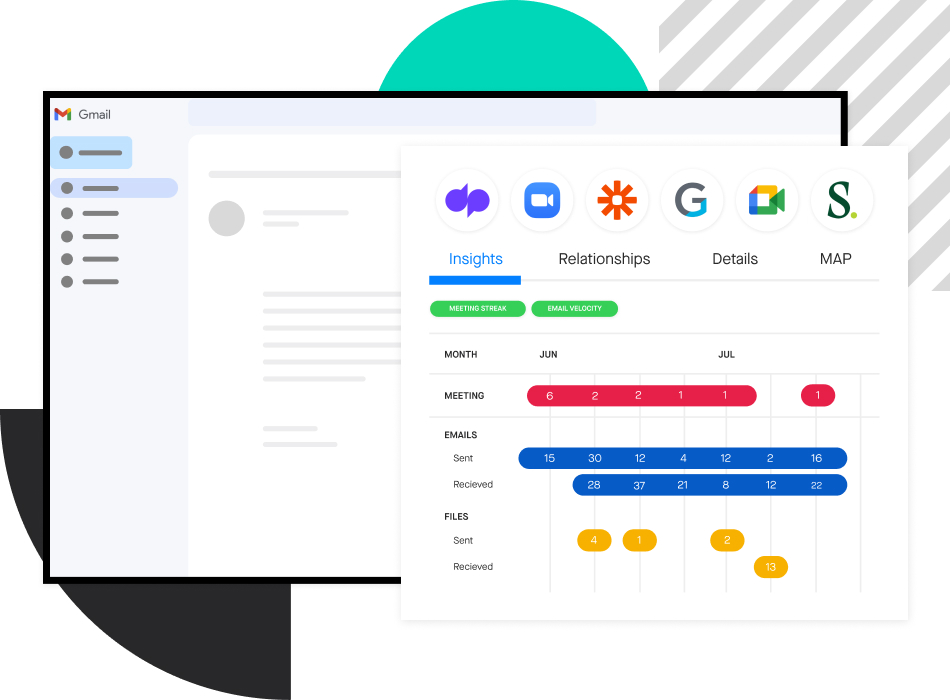 Integrations
Integrate your data and tools into the industry's most powerful Revenue Platform. Choose from our comprehensive set of pre-built integrations spanning the most popular revenue software categories, and make your tech stack a go-to-market machine.
"I've implemented many systems in a go-to-market technology stack. The level of best practices, strategic guidance, and revenue process expertise that Clari provides is best in class. As a 5-time Clari user, I've seen how it aligns the entire revenue team to a single operating cadence that drives execution rigor and predictability toward meeting our revenue goals."
Deb Estrada, VP of Revenue Operations at UserZoom
Clari Insights Lab
Clari Insights Lab analyzes terabytes of data across our 1,000+ customer base to understand what best-in-class really looks like. Then we benchmark and share these insights with you to boost your performance. No one else provides this level of detail, which is why customers rely on Clari to achieve unmatched performance.
"Fortinet needed a technology partner that understands and supports our company's long-term strategic goals. Clari is that partner. Clari's with us every step of the way as we expand Fortinet's global impact."
Enzo Fullone, Director of Sales Operations at Fortinet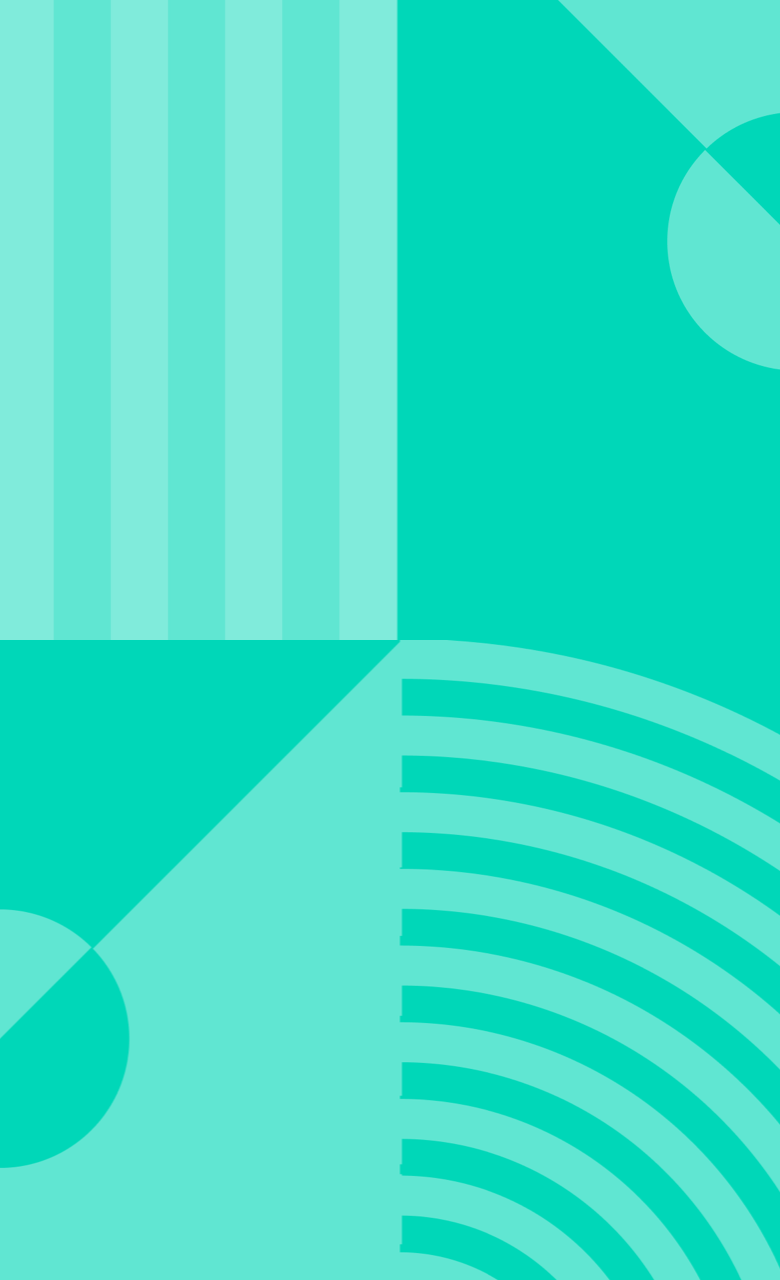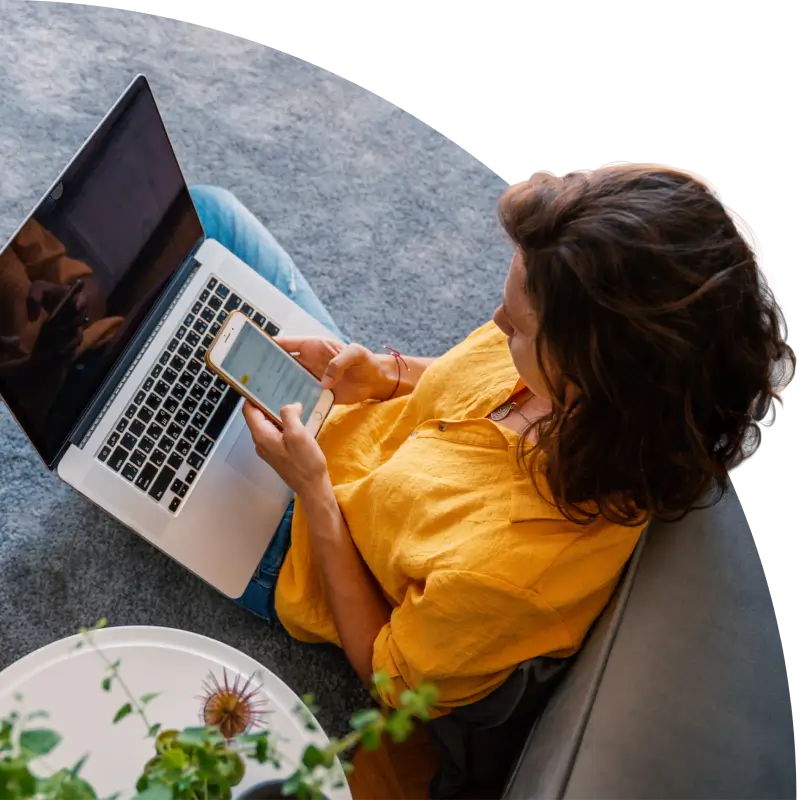 Every drop of revenue counts
Stop revenue leak and take back what's yours.