The average office worker receives 121 emails a day, which means the ones your sales and marketing teams are sending might get lost in the shuffle. Cold calling isn't faring much better. By some reports, only 1% of cold calls result in meetings. Gifts, however, can create a better buying experience and influence the success of sales negotiations no matter how big or small. So how can you use gifts and targeted direct mail campaigns to strategically impact a deal and accelerate your sales cycles?
That's where Sendoso and Clari's new integration can help. Sendoso's Sending Platform and Clari's Connected Revenue Operations platform gives your entire go-to-market team the ability to automatically track when a gift is sent and received in Clari's deal activity panel.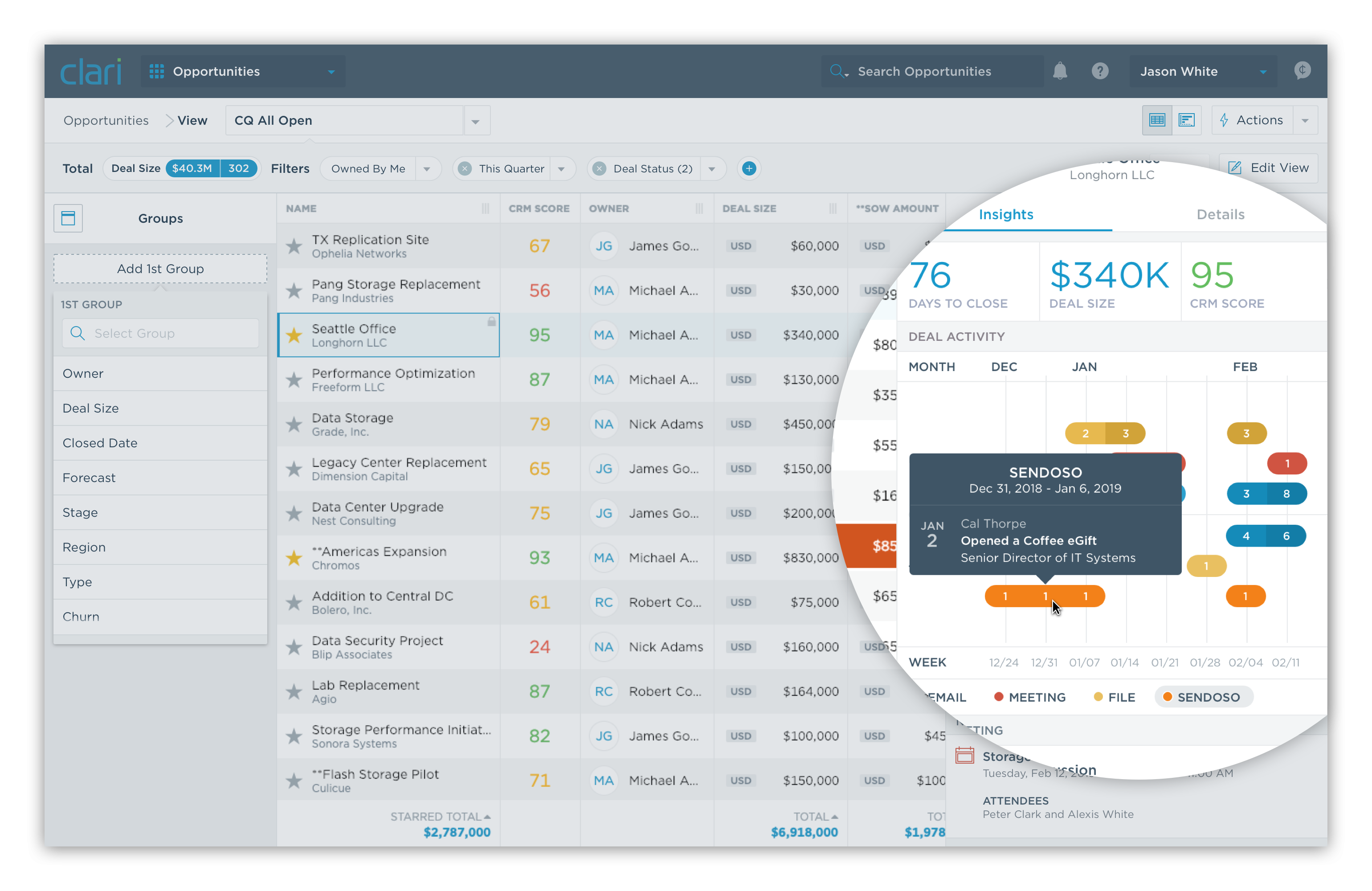 Here are three ways this can help your go-to-market team:

1. See gifts in context
Clari automatically tracks sales activity data, including emails, meetings, attachments and more, giving you a single pane of glass to inspect the health of your deal. With the new Sendoso integration, the entire revenue operations team will be able to see how direct mail campaigns affect engagement. If a prospect opens a gift, is it followed by increased email responsiveness or a meeting? Which gifts work better and at what stage in the deal cycle is it best to send? With Clari and Sendoso, you can see how prospects respond to gifts and how it's impacting the deal cycle.
2. Provide visibility across teams
Because data from Sendoso is automatically captured into Clari, reps don't have to manually enter that information into the CRM, and marketers don't have to bring their own report to the table. Clari provides a single source of truth that is up to date and accurate, so the entire revenue operations team can spend more time strategizing next steps and less time inspecting the data.
3. A/B test gifts through the sales cycle
With this level of context and visibility, you can A/B test your corporate gift efforts and identify how to best incorporate those into your deal cycles. To see how you can use our new integration with Sendoso to A/B test sending gifts, read the full blog here.
For more information on our latest Connected Revenue Operations platform integrations, visit our blog.