This story first appeared on the Showpad blog
Today, Showpad is excited to launch our integration with Clari to drive increased sales results for our customers. Incorporating buyers' engagement analytics from Showpad's Content platform into Clari's connected revenue operations platform will help revenue operations teams build a stronger pipeline and increase revenue.
The Showpad sales enablement platform collects data on every seller interaction to fuel AI-powered, contextual recommendations on content, sales coaching, and next steps based on seller usage, buyer engagement, and closed revenue.
Clari's connected revenue operations platform automatically tracks sales activity data and engagement so you can measure the health of your pipeline and forecast with accuracy. With increased signal intelligence, including Showpad's content engagement analytics, reps and managers can understand which opportunities are trending in the right direction and which can use more engagement to drive them forward.
The integration features a link to the Showpad content that was shared directly within the Clari platform (image below) at the Opportunity level so a sales rep, manager, marketer, or anyone on the revenue operations team can see which content is being sent by sales and how prospects are engaging with each piece of content.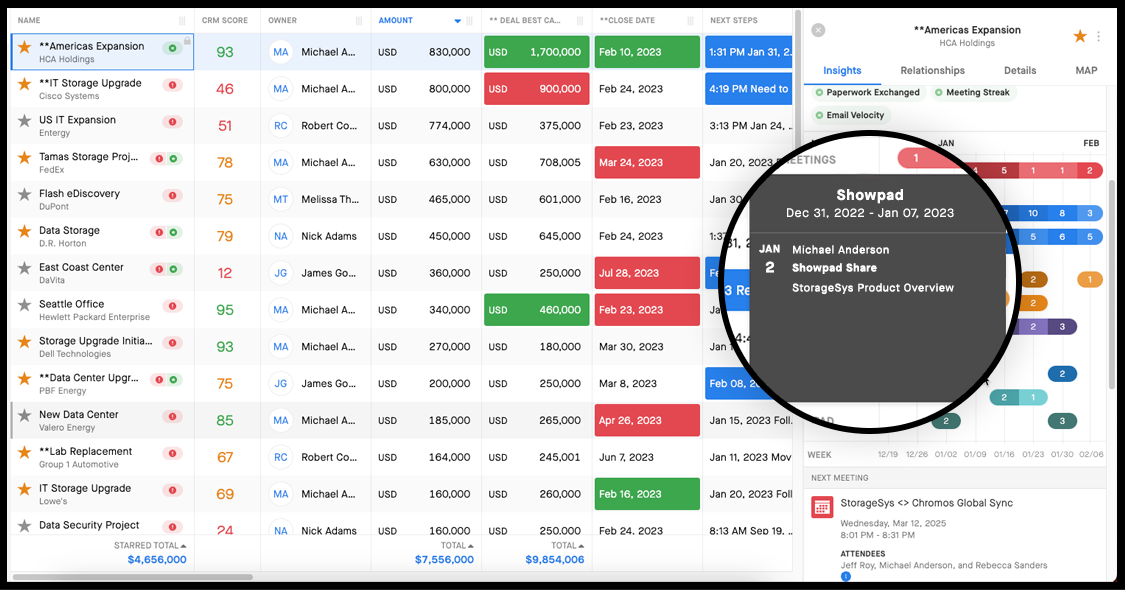 Let's face it: Sales and marketing aren't always aligned. It's not because they don't want to be aligned; it's because data that lives on multiple platforms is siloed and hard to access. This decreases visibility, complicates communication, and increases mistrust, leading to poor team morale, low productivity, and internal strife.
The integration between Clari and Showpad can change this dynamic. Marketing can create content knowing that, with Showpad, sales will have access to the latest and greatest resources while avoiding old, dated collateral. Sales can share content from a single source, and both sales and marketing can see which content is being used by sales and engaged with by the buyer.
With all of this engagement data from Showpad in Clari, you'll have increased visibility into all touchpoints in the sales cycle and knowledge of when, how, and what content is moving the needle compared to all other touchpoints. Clari can better enable your sellers to know the health of their opportunities, focus their time on the right activities, and win more deals.