[Editor's note: Thank you to everyone who attended EXCEED 2017!]

Learn, Community, Intimacy, #1 Event…
are the four key attributes our CEO, Andy Byrne, used to describe the purpose of EXCEED in his recent LinkedIn article, prior to last week's EXCEED event for Sales Operations. At EXCEED, Sales Ops leaders participated in interactive learning sessions, networked with peers, and shared perspectives and insights to solve common challenges within the profession. And, we're proud to report that this year's EXCEED surpassed our goals — it was truly an unforgettable conference for all attendees!
Remarkable EXCEED Moments
There were so many powerful moments to choose from, but just to give a quick recap, here are a some key highlights: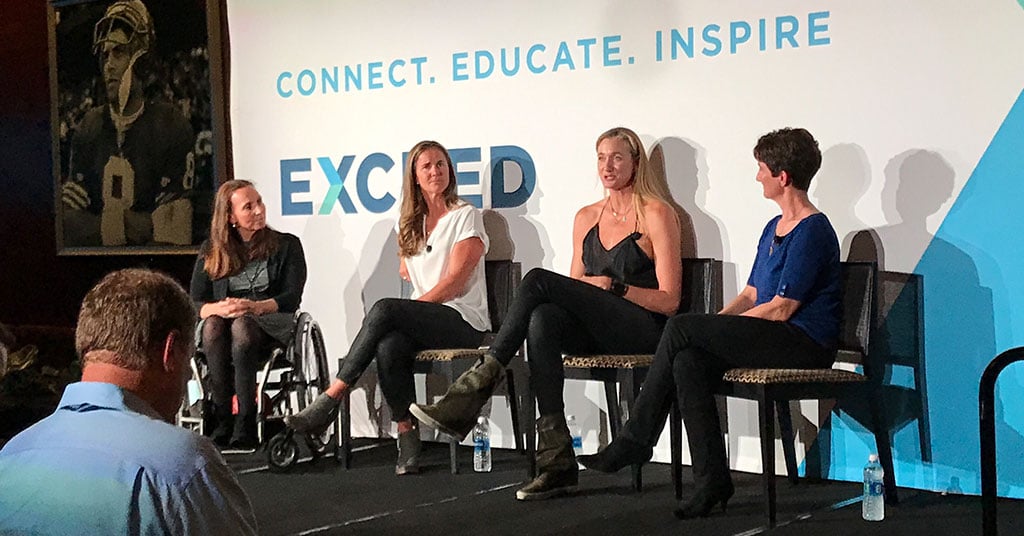 Inspiring gold medalists share their amazing leadership stories: Candace Cable, Brandi Chastain, and Kerry Walsh Jennings (with Amy Johnson, VP of Customer Experience, Clari) at EXCEED's Welcome Reception.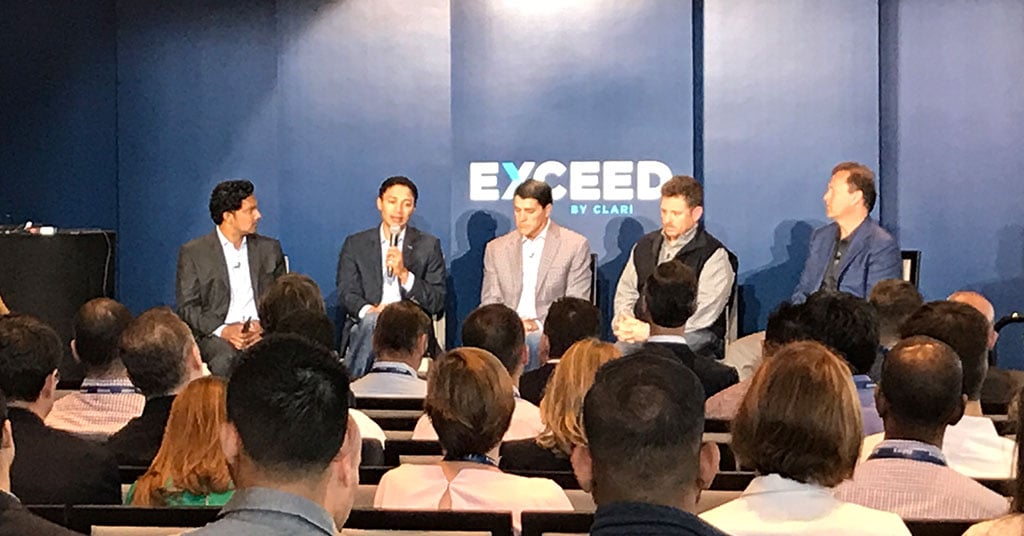 COO Panelists, Carl Eschenbach, Former President and COO of VMware; Sudheesh Nair, President of Nutanix; David Obrand, COO at Radius; and Jim Wilson, Operating Partner, Costanoa, (with Somrat Niyogi, VP of Business Development, Clari) inspire attendees to think big about their career.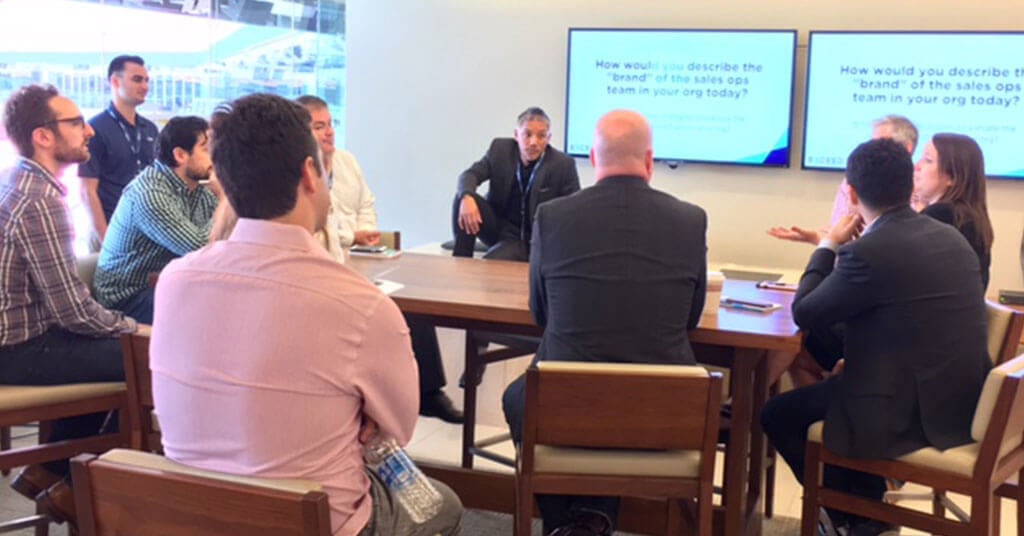 Reexamining the "true north" for Sales Ops and exploring various ways on evolving the position for higher levels of strategic impact. This particular roundtable session was led by Rodney Toy, VP, Worldwide Sales Planning and Operations, from ForeScout Technologies Inc.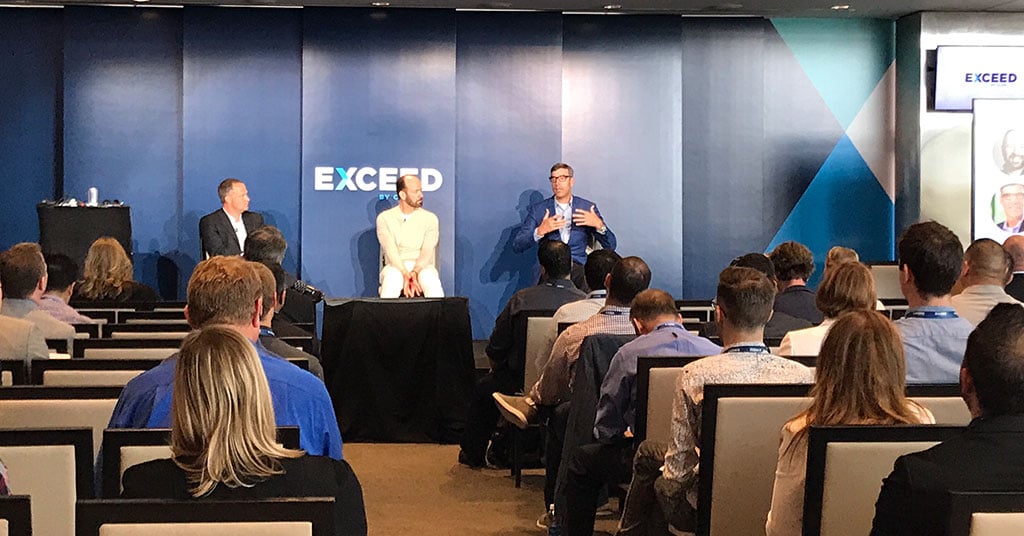 Enrique Salem, former CEO at Symantec; and Jeff Williams, former VP of Sales at FireEye, review the sales metrics that matter to your board and how to set up your sales organization for scale.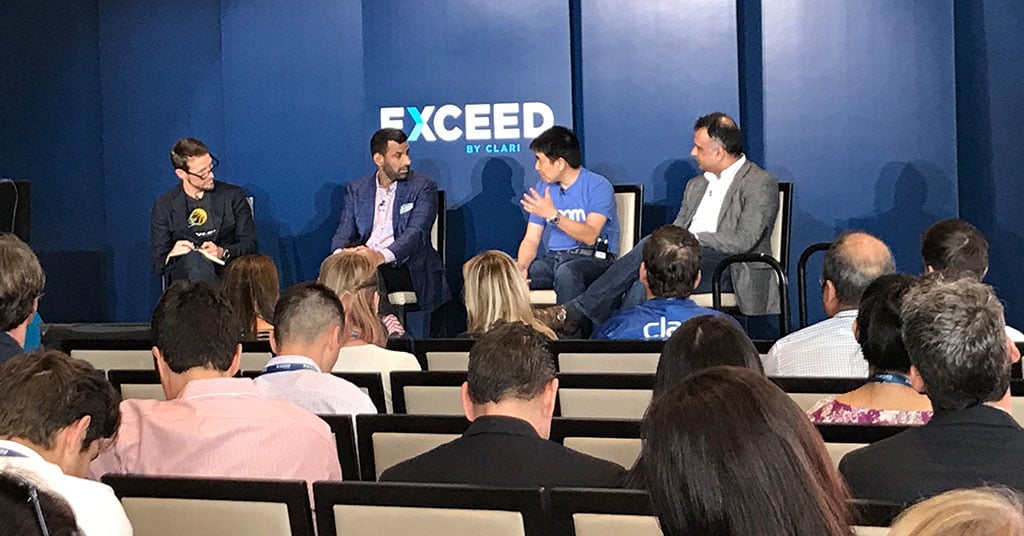 Andy Byrne discusses the evolving role of Sales Operations from the CEO perspective with Nick Mehta, CEO at Gainsight; Eric S. Yuan, CEO at ZOOM; and Dheeraj Pandey, CEO at Nutanix.

EXCEED Top 4 Takeaway Tips
Now you can apply what you learned at EXCEED and continue the Sales Ops conversation. Here are some useful Sales Ops Tips that were addressed during EXCEED!
TIP #1, Improving Opportunity to Close: A lot of the major sales execution challenges enterprises face are interconnected and can't be addressed in silos. Hurdles related to rep productivity, pipeline visibility, and forecasting are all tied to the broader "opportunity-to-close (OTC)" process. By tackling OTC challenges, your entire sales execution process will improve.

TIP #2, Finding a Forecast Strategy: Because forecasting is an end-to-end process that impacts and spans across the entire sales organization, sales folks need to reinvent their forecasting plan and start looking at forecasting as a "strategic advantage." Sales leaders should consider streamlining their entire team around a cohesive process that starts with reps focusing on the right opportunities, managers getting better insight into what is going to close, which eventually increases accuracy and confidence.
TIP #3, Overcoming Deal Slippage: Lacking pipeline visibility negatively impacts your overall sales process and causes deal slippage. With greater pipeline visibility, salespeople will be able to identify risks early on and provide the right coaching, so that reps can better understand the buying process and their customers, to prevent deal slippage from occurring.
TIP #4, Adopting New Technology: Sales leaders will need to determine what intel they have, how that intel will get developed over time and then find a technology that can help accelerate that process. Most sales folks want a sales tool that can show a "single-pane-of-truth" (one source of consistency that speaks one language for the entire sales organization)!
More to Come, Stay Tuned!