Host: I'm Cristina Wong, Content Marketing Manager at Clari, and we're back for another segment of "Sales Innovator." Let's welcome to the Sales Innovator stage Sandie Overtveld, VP of Sales, APAC, at Zendesk, a customer service software and support ticket system!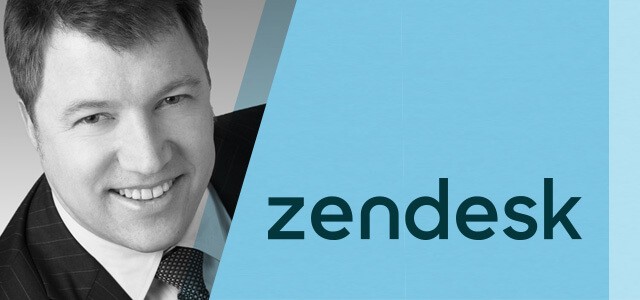 Q: Sandie, can you describe your sales career journey?
I've been in sales for over 25 years, managing sales across the US and Latin America, Europe, Africa and APAC. Prior to joining Zendesk, I was working for Microsoft in Singapore and the UK for 7+ years — and then for two years, I was working for HP in Singapore. Today, I'm responsible for leading Zendesk's APAC sales and go-to-market organization (consisting of 75+ salespeople, including sales reps), focusing on helping customers transform their customer service to meaningful customer engagement.
Q: What is your favorite part about being in sales?
Closing a deal! The core of sales is about walking the customer to the signature line, and then at the end, having you both feel like you got the best deal you could have — it's a win-win for both sides. I love the adrenaline rush when I get a signature!
Q: During your tenure in sales, what's changed the most?
Today's customers are more informed and have more power through communication and social media. Simultaneously, on the sales side, we have access to technology, that allows us to be more productive and gives us a better view into our customer's needs. The right sales technology can shorten sales cycles. Business success depends on generating more of the right opportunities and closing them — which is why it's critical to be confident in monitoring every aspect of the sales cycle to identify risk and understand where the team needs to focus to positively impact the business.
Q: Any helpful tips on sales strategies or sales best practices?
1) When you give a sales person a task, make sure they always get value out of it
2) Always make sure you're engaging customers through strategic conversation
3) Ensure that you have a diversified revenue flow, a volume of deals, and a large number of opportunities, so you're not always "elephant hunting."
4) Sales teams as well as business development folks should consistently feel accountable day-to-day and not 100% reliant on sales leadership.
Q: What makes you the most excited about Clari?
I'm a big Clari fan! I can personally say that I've become a Clari addict. I've taught all sales managers how to use it, and as a result, they're getting more visibility into the health of their pipeline. We also feel more confident in our forecast using Clari Trend Analytics, which provides us with a necessary sanity check every quarter and helps our whole sales team stay on top of opportunities. The majority of the sales team spends most of their time on the road — and with Clari's mobile app, they can easily track and update opportunities and next steps — which has a huge impact on our day-to-day sales process.