[Editor's note: We started the "Sales Innovator" blog series over two months ago, and we're excited to keep the sales conversation moving — not to mention showcase talented sales leaders and professionals!]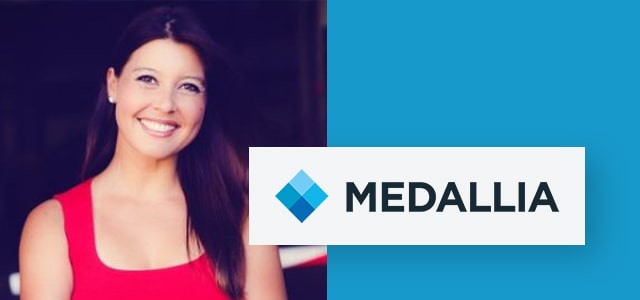 Host: I'm Cristina Wong, Content Marketing Manager at Clari, and we're back for another segment of "Sales Innovator." Let's give a big welcome to Anne Pao, former Director of Sales Operations and Analytics, now Director of Decision Support Systems and Integration, at Medallia, a leader in Customer Feedback Management (CFM)!
Q: How would you describe your sales career journey and where you are today?
Anne: I've spent over a decade working in the business intelligence and analytics sector across various companies. Based on my experience, transitioning from biotech, public health, digital, retail, to enterprise SaaS — data is abundant everywhere you go — and ultimately empowers you to focus, to do your job more effectively and to make data-driven decisions. Medallia is the first enterprise SaaS company I've worked for, and with a large and expanding salesforce, the leadership team is hungry for analytics that shape a deep and holistic understanding of performance across all levels of the team. As former Director of Sales Operations and Analytics, I was constantly focused on helping the sales leadership team become more data-driven and driving scalable approaches to analytics from within the sales ops team.
Q: What is your favorite part about being in sales?
Anne: I thoroughly enjoy the concept of "scale" — helping a business adapt in an agile way to increasing demands, complexity and hyper growth. Since I've joined Medallia, I've witnessed a tremendous amount of growth. I love gaining real ownership around the sales technologies; leveraging them to scale how we grow, and thinking creatively around how to deploy these technologies in a seamless, integrated way to spur adoption and an analytical mindset in the business. I also really enjoy working with salespeople. I'm continuously blown away by the Medallia sales team, with each sales director bringing a level of rigor and passion to the business. I think of them almost as mini-GM's (General Managers)!
Q: During your tenure in sales, what's changed the most?
Anne: Sales has become more robust and forward-thinking, specifically in terms of how we approach the business and the available technology. For instance, when I joined the Medallia team, Clari had already been rolled out the prior year — but as I dove deeper and became more immersed in the platform — I realized I had just begun to scratch the surface of how we could leverage its potential. I've worked closely with the Clari team to understand new product features, how to customize Clari to the Medallia use case, and, how we can scale with Clari to benefit our growing team — from international teams, to legal to sales leadership to sales operations leads. Clari helps us to think broadly and strategically about how we are running the business — and move from being reactionary to anticipatory.
Q: How do you and your team think about the "opportunity-to-close (OTC) process"?
Anne: Recently, we rolled out the new Clari Trend analytics. We found it really helpful to be able to focus on the deals that are in commit, and very quickly inspect deals in pipeline to identify risk to help us forecast confidently and improve our overall opportunity-to-close process. Before Clari, it was very difficult to capture reliable benchmarks and conversion rates during certain points in the quarter, which prove very useful in our regular cadence of forecasting.
Q: Any advice for your sales leader peers?
Anne: Always leverage the data that is in front of you and encourage data-driven conversations throughout the entire sales organization — not just at leadership level! Lastly, think about the change management and roll-out process associated with Clari, or any technology for that matter. Proper change management and enablement is crucial for adoption and scale of technologies within any department or company!