Host: I'm Cristina Wong, Content Marketing Manager at Clari, and we're back for another segment of "Sales Innovator." Let's welcome to the Sales Innovator stage, Rickie Goyal, VP of WW Sales Operations at Nutanix, a company that goes beyond hyper-converged infrastructure to deliver a software-defined enterprise cloud that can run any application at any scale!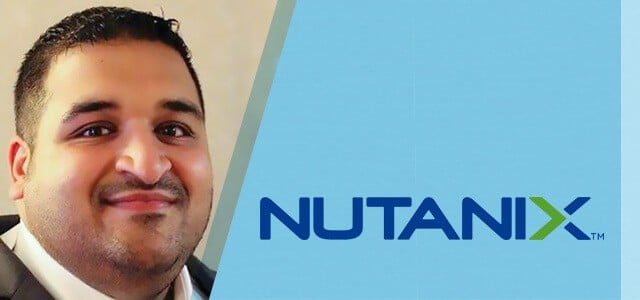 Q: How is the role of sales ops evolving from your perspective?

If you took a random sampling of ten companies, it's a safe bet that sales ops would mean something different and take on a different form at everyone one of them. Generally speaking, most people in sales ops still approach the role in a super tactical way. Processing orders, creating reports, and generally reacting to the needs of sales leadership and the business.
With most sales ops teams stretched against the two dozen things that land on our plates, it's really easy to get caught in the weeds, and be way too "zoomed in" to what you're trying to accomplish now, reacting to the needs of today or the weekly fire-drill.
That said, there's a definite shift underway where I see many of my peers in sales ops leadership hungry to make a bigger impact and many of them are doing exactly that.
Q: What's your advice to sales ops professionals looking to make a bigger impact on the business?
The number one thing every sales ops professional can do to make a bigger impact on the business is aim higher. The key is to "zoom out" and stop thinking of yourselves as living in back-office function and start viewing your team as a key enabler of the company's go-to-market strategy. Push yourself to think: How can I get involved further upstream where strategy is being shaped and throughout the sales cycle? How do I get more involved not in deal processing, but deal structuring?
Q: What are some other tangible steps they can take?
The sales team will always rely on sales ops to help put out fires. But, when creating solutions to put them out, come up with solutions that are flame resistant, so you stop repeating the fire-drill. A key ingredient to getting out of fire-fighting mode is to identify tools and evolve processes that allow you to support the sales reps via self-service. If a rep has to repeatedly go through sales ops to get their jobs done, you've got a big problem. Not scalable, not strategic.
If sales ops strive to provide the same quality experience to your internal sales team that your company is looking to provide to customers, that creates the right mindset and helps prioritize the dozens of things on the team's plate to ensure you're weighing the ones that deepen the strategic partnership with the sales teams.
Q: How is your team and Nutanix using Clari?
Clari has been at the core of how my team has been able to elevate itself to both think and act more strategically.
The platform gives our entire sales team instant visibility into the health of the business, and helps us diagnose issues and quickly-course correct. In every forum, from 1:1s to QBRs to forecast calls, we're now all coming into these conversations with similar insights into pipeline health and deal progress which saves a ton of wasted cycles, and lets us focus all of our time collaborating and strategizing on a subset of deals and issues.
Clari gives me and my team tremendous scale. Even if I added ten more to my team's headcount, I don't think it'd come close to matching the insights Clari helps us easily put at the fingertips of the entire sales organization.