Host: I'm your host Cristina Wong, Content Marketing Manager at Clari, and we're back for another segment of "Clari Sales Innovator." Today, we're introducing our featured sales innovator, Dagobert Levy, Managing Director, South EMEA, at Blackberry!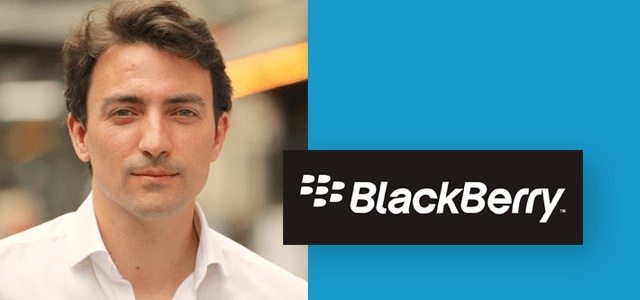 Q: Dagobert, when did you transition into sales and what do you do now?
At Good Technology, a software company, I started out as a sales manager and then became the Sales Director for Southern and Eastern Europe, where I grew the team from the ground up and developed our go-to-market strategy. After we got acquired by Blackberry in 2015, I kept the same role as Managing Director for South EMEA. During this time, we began to grow and expand the team in Europe.
Q: What motivates you to stay in sales and succeed in your leadership role?
I have a passion for the product we are selling and I love the process of developing a go-to-market strategy, devising a way to spend budget and scale, building our partner channel, and entering a new market. I also enjoy nurturing relationships — making a sale with a customer and being a true trusted advisor. These are some of the key components of successful sales leadership. All of these aspects combined motivates me on a daily basis.
Q: What has changed the most in sales since you stepped foot into the role?
When I first entered, the sales customers were very resistant to pick up the phone or respond to emails, but today, the level of responsiveness has changed. With the introduction of new technology and marketing automation tools, the interaction with customers has transformed. During the buyer's process, 80% of the time, customers have already made their choice — they know what's available on the market, understand the vendors, the competitors — and all the information they need is available at their fingertips because of search engines like Google. That being said, excellent sales execution is the only way you can build customers' trust, and with that trust, you can close the deal faster.
Q: Do you have any sales management tips for others who are on the same journey?
You can be a successful manager by taking these four steps:
1) Communicate clearly with the team the goals you are setting at the beginning of the quarter, what your plan of action is, what you want to achieve, and what you want your sales reps and sales team to achieve.
2) Focus on the most valuable activity, and bake that into your sales processes. How you approach deep and thoughtful customer engagement should be a key part of this.
3) Put your plans in motion.
4) Execute fast.
Q: How do you and your team think about the "opportunity-to-close (OTC) process"?
To be successful in your opportunity-to-close process, you must continue to generate pipeline and focus on the right opportunities. I think the biggest risk for my team is overweighting time spent on closing opportunities, at the expense of generating new pipeline. I think a good balance is 30% spent closing, and 70% of a rep's time on earlier stage opportunities.
Q: Can you think of one specific example that shows how your team leverages Clari?
When we pushed Clari out to the team, we instantly got a better view of the entire pipeline, and saw big gains in data accuracy. With Clari, we are able to access and go into opportunities, week by week, and when something goes wrong we can automatically identify what's going off track. Now, we know how to balance the pipeline and spend less time on mitigating the risk in the pipeline. At the top level, the team is managing their own territories in Clari, identifying the risk, and is able to get a better handle on the quarter.