Gold Medalists Kerri Walsh Jennings, Brandi Chastain, and Candace Cable — along with sales visionaries and thought leaders — will share and inspire.
[Editor's note: A few weeks ago, we provided a recap of EXCEED 2016 and gave a glimpse of what to expect this year. We're now ready to unveil the detailed agenda and full list of speakers and special guests who will be joining us this year!]

EXCEED is a unique conference solely focused on the advancement of the sales ops profession, which will take place on May 3-4, 2017 at Levi's Stadium. We'll kick off the event with an opening reception, featuring a panel of Olympic Gold Medalists Kerri Walsh Jennings and Brandi Chastain, and Paralympic Gold Medalist Candace Cable. In an intimate fireside chat, these three athletes will share their experiences competing at an elite level and their stories of how preparation, leadership and resiliency can impact others both in and out of competition.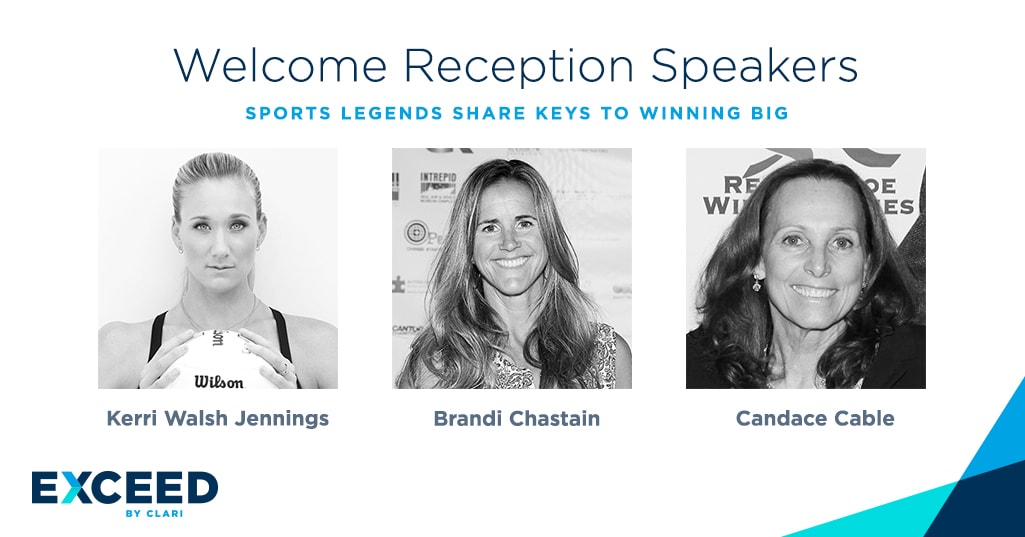 We're also excited to be joined by thought leaders that includes top executives from Nutanix, Gainsight, and ZOOM, partners from Sequoia Capital, Bain Capital Ventures, Emergence Capital, and OpenView, industry analysts from SiriusDecisions and TOPO (to mention just a few).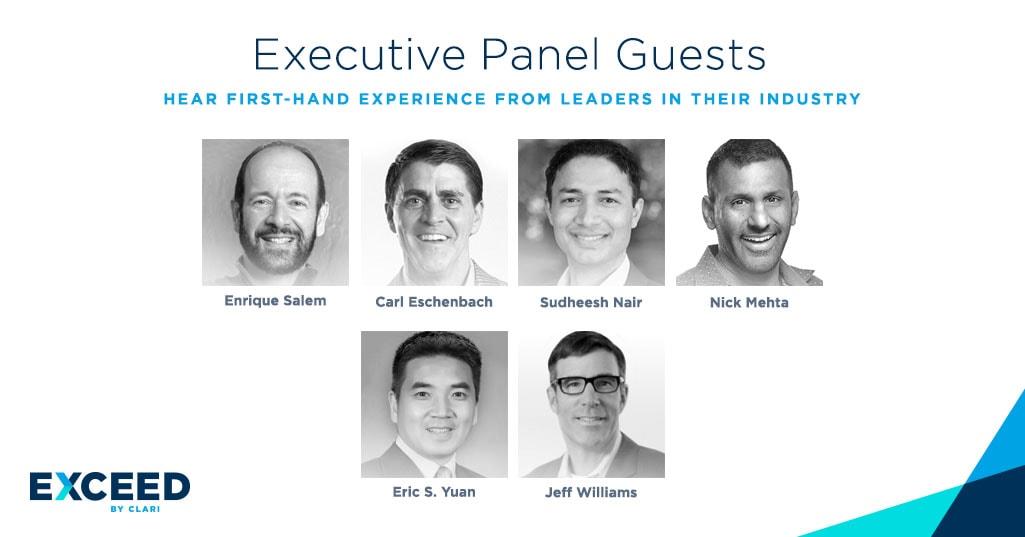 For a full list of C-level executives, sales innovators, industry analysts and EXCEED community leaders that will be presenting at EXCEED, along with the detailed agenda, visit the EXCEED website.

What's Next?
Don't miss this unique opportunity to learn from these brilliant guest speakers, insightful session topics, and network with your sales ops peers. If you haven't already registered for EXCEED 2017, go to: https://www.clari.com/exceed. Let's continue to shape the sales ops conversation together!