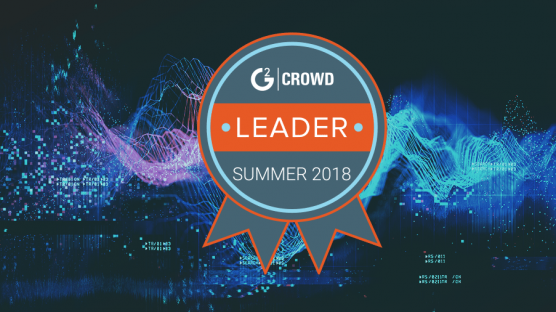 We are proud to announce Clari has earned the Highest Overall Rating in the G2Crowd Sales Analytics Platform category, again!
G2 Crowd is a popular review site where 300,000+ professionals share their opinions on software solutions they use. G2 Crowd named Clari a Summer 2018 Leader in Sales Analytics for achievements in: Customer Satisfaction, Ease of Use and Meets All Requirements
With over 97% overall satisfaction rating from sales leaders including CROs, VPs, Managers and reps we beat every player in the category! We also earned the Highest Overall Satisfaction scores among Enterprise clients.
Delivering the best experience and best in class product for our customers is the heart and soul of our brand. We rely on the input we receive from our customers to shape their experience and the future of sales execution, forecasting and analytics.
Our AI-driven sales execution and forecasting platform empowers every member of the sales organization to make better decisions based on actual sales rep and prospect behavior, and to close more deals predictably.
Here's a glimpse into some of what our customers are saying:
"If you have Opps that have a longer deal cycle this is great tool. Lets you stay on top of things and quickly update things. Connecting of the email and see how things are linked against an op and when you had meetings etc is great. Viewing forecasting is great and seeing how things are trending for your quarter is a great tool to have" -Christopher Rodriguez, COO, MK Partners - Read Review
"Having used a few other tools in the space with little success I was pretty skeptical when we decided to bring on Clari, but after going through training and using it for a little over 6 months I've transformed into a huge advocate. I'd say my favorite features are the clean UI (better than any I've seen), the ability to manage/update your entire pipeline from one simple view, the mobile app, and the forecasting management." -Koji Moy, Enterprise Sales Director, Bloomfire - Read Review
View Clari G2 reviews to see for yourself and check out how we topped the Highest Rated list here!